Colin Kaepernick won't be taking any snaps for the Tennessee Titans this coming Sunday, but his presence will be felt in some small measure. Rishard Matthews, a wide receiver for that franchise, will be sporting cleats with Kaepernick's message.
The Daily Mail notes:
Matthews, a former college teammate of Kaepernick's at Nevada, will take part in the NFL's 'My Cause, My Cleats' campaign by donning a pair of spikes with the former San Francisco 49ers star's name and likeness, he announced Wednesday on Instagram.

'I dont have a foundation so [I] have chosen to support my brother @kaepernick7 foundation @yourrightscamp for #MyCauseMyCleats,' Matthews wrote of Kaepernick, who has remained unsigned since opting out of his contract with the 49ers in March.
Trending: Trump's end-of-term: Another dead cat bounce in the operational sequence of events
"Know Your Rights Camp" is described at its website as a "free campaign for youth fully funded by Colin Kaepernick to raise awareness on higher education, self empowerment, and instruction to properly interact with law enforcement in various scenarios."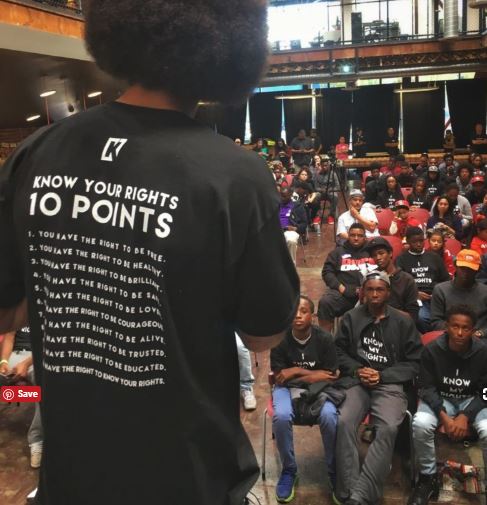 Kaepernick has never personally interacted with law enforcement, so it's impossible to know whether he is encouraging the young blacks he purports to be mentoring to do anything other than comply with police. Let's hope so for their sake. It is unlikely Kaepernick has the maturity to accept responsibility should any of these children be hurt as a result of his "teachings."