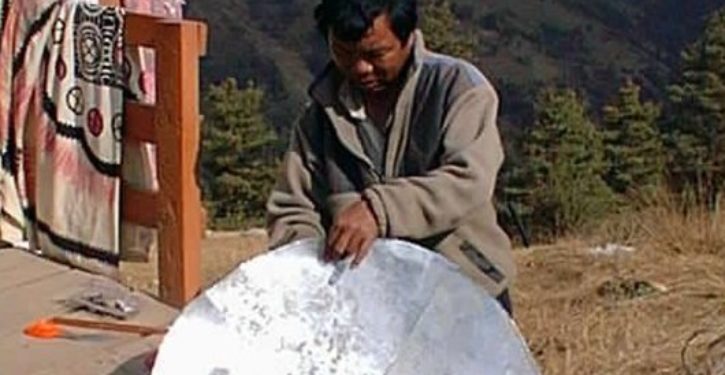 All right, so we all know what weekend it is.  The Red River Shootout looms before us, and Sooner fans are nervous.  Rightly so.  Baker Mayfield needs to do something about that 5-cent head that's got him trash-tweeting out of order, and just buckle down and play football.  Also the corners still need to grow in the upward direction, but that may be a bit harder.
In case you follow these things, Georgia Tech at #11 Miami (Da U) – big ACC match this week – will not occur tonight, but rather on Saturday at 3:30 PM.  For some reason the FBS schedule sites mostly haven't caught up on that.  When Miami's schedule was thrown for a loop by Irma, the shift became necessary so the Hurricanes wouldn't have a short week before the game.  (Should be some good football, BTW.  GT's no creampuff this fall.)
Inner circle
The University of Tulsa Golden Hurricane, which beat Notre Dame 28-27 on 30 October 2010, hosts American foe Houston Saturday, on the short end of 13.5 for Homecoming weekend.  Sigh.  Houston hasn't been the dominating performer of yesteryear, but still comes in with its only loss a narrow one, 27-24, to Texas Tech.  Tulsa's still looking for a defense that can last more than a quarter and a half.  Houston already has one.  We can probably see where this is going.
Trending: Teacher suspended for criticizing Bernie Sanders' rape fantasy
New #12 Oklahoma may make another spontaneous descent after its date with Texas in the Cotton Bowl.  The OU bettors – crustiest blokes on the planet – have the Sooners giving 7.5 at the gate, but we're dubious.  Texas is less than half bad this year, for the first time in a while, and the Sooners aren't taking surprise well on either side of the ball.  That said, we're reserving judgment.  Let's see what Muleshoe Man can do.  Riley and Herman, huh?  New head dudes in charge for the Storied Rivalry?  A New Chapter?  Yada-yada?  Boomer!
New #14 Oklahoma State hosts Baylor – which scored 41 points on Oklahoma's miniature secondary and still lost, to keep its record a perfect 0-5.  Okie-Pokes give 25 on their home turf.  Sadly, all three Oklahoma FBS teams play at just about the same time on Saturday – and Navy, LSU, and Toledo, for crying out loud.  Something will have to give.
Navy, spanking new #25, has a big one coming up, heading to Memphis for an AAC West showdown.  Navy sits atop the division, but Houston and Memphis – coming in #2 and #3 – pose serious competition.  Memphis' weakness is on D, for sure, and Navy's been finding a way to keep punching through even the best prepared ones.  But Memphis has been on fire on offense.  The Tigers' 3.5 advantage in the line testifies: should be a good game.
Army hosts Eastern Michigan, again giving points (6.5 in this case).  Army's 4-2 at this point; like, whoa, dude.
Air Force hosts UNLV for a noon game, giving 7.  The 1-4 Falcons have been having a tough slog, but UNLV is 2-3 playing worse opponents, and pretty much sucks ostrich eggs.
New #15 Virginia Tech edged up one with the win over Boston College, and will have a bye week instead of playing Georgia Tech, which is now otherwise engaged.  The Battle of the Techs is scheduled for 11 November.
Nevada, having picked up Win #1 over Hawaii, heads for Fort Collins to take on MWC opponent Colorado State.  RB Kelton Moore probably can't run rampant through CSU as he did (for 200-some yards) last week, and the 4-2 Rams are giving 24.5 at this writing.  But there's got to be a feeling that the Pack is Back! – and we're not counting out a decent cover.
LSU entertains #10 Auburn for their Storied Rivalry in Death Valley, annoyingly at the same time almost everybody else is playing (3:30 Eastern, 2:30 Central).  We find ourselves having to make up a new malapropism to signify the energumen that stalks LSU's offense this season, and have only been able to come up with "misundercue."  It's not so much a series of miscues that we're seeing – and to call it mere faulty execution would be to short the infinite variety with which it keeps us guessing.  Misundercue seems to capture its sedulous, inside-attack nature best.  Auburn, meanwhile, gives 7.  Bring your paranormal monitoring devices.
Major action in Manhattan for the Big 12, as Kansas State hosts Sudden #6 TCU in our annual battle of the purple.  K-State has a tough row to hoe in this one, but the oddsquad's nod to the Snyder mystique is evident in the TCU give of a scant 6 points.  Fortunately, this must-see bout hits the turf early at 11 AM Central.
Toledo heads to Central Michigan to give 7 to the Chippewas.  We feel sure the "Off the crossbar" T-shirts are selling briskly (and in fact, are just now thinking that "off the crossbar," in the context in which Jay Feely uttered his now deathless assessment, could serve nicely as a sort of slogan for the 2017 LSU offense).  We note that Toledo is 4-1, with just the one loss to Miami (Da U), and that 3-3 Central Michigan has beat Rhode Island, Ohio, and Kansas (motto: "What difference, at this point, does it make?"), although, of course, who hasn't.
Wyoming, 3-2, heads to 3-3- Utah State for an MWC Mountain showdown.  The Pokes are hitting the "gut" of their season, with their toughest conference opponents coming up in a relentless string: USU, Boise State, New Mexico, and Colorado State.  The Aggies give 3.5 in Logan, but this one is anybody's game.  With Josh Allen at the helm, Pokes are a threat every weekend.
Top 10
#1 Alabama hosts Arkansas, giving 30.  #2 Clemson, on Friday night, gives 22.5 to Syracuse in the Loud House.
New #3 Penn State has the week off.
New #4 Georgia hosts Mizzou, giving 30.
#5 Washington is giving 18 at Arizona State.
Wisconsin, at home, probably won't have its Sudden #7-ness disturbed by Purdue, to which the Badgers are giving 17.
Surging #8 Washington State hits Cal Friday night with a 14.5 give.
Ohio State edges back up to #9, and is also unlikely to lose position facing off with Nebraska in Lincoln.  Other than thinking it would be peachy to be in Lincoln on an October Saturday, we wouldn't be the Huskers, on the short end of 24.
Best of the rest
Besides the Georgia Tech-Miami (-6) game, we can offer up Virginia at North Carolina in the South's Oldest Rivalry, at 121 meetings and counting.  You can be excused if you four-fourths don't care about this one, but the Yahoos are giving 4, which they've rarely done of late.  So there's that.
We wouldn't despise #24 Texas Tech at West Virginia, pride of the Big 12, nor would we actively steer you away from Utah at #13 USC, or Boise State at #19 San Diego State.
In our randomness category, we had been looking forward to cult icon UMass at #18 South Florida, but that one's been canked since South Florida needs the weekend to play a full slate of American games.  The Bulls are handing out 24.5 to visiting Cincinnati, and will no doubt give their home fans a good show.
The Sun Belt still creates an illusion of randomness, however, offering conference games between Appalachian State (-13) and Idaho, and Coastal Carolina and Arkansas State (-18).  We do enjoy mentioning that the Coastal Carolina squad takes the field as the Chanticleers, which as chickens-in-football goes is way foofier than "Hokies."
Other ranks
In FCS, McNeese State is now at #21 after the (somewhat lackluster) victory over Abilene Christian.  The Cowboys' next meet is Homecoming in Lake Charles on the 21st, hosting Incarnate Word.
In Div II, Slippery Rock has broken the Top 10, surging to #9 with the win over Mercyhurst.  The Rock has its biggest test of the season coming up on Saturday, hosting #3 Indiana (PA) in what looks to be a barn-burner for the PSAC.  The game is on ESPN3 at 2 PM Eastern – when the skies should be a bit overcast, and the temps in the mid-70s.
We also mention that a sometime LU favorite, the University of Central Oklahoma, is hosting Nebraska-Kearney on Saturday, a noteworthy event considering that the Nebraska-Kearney team plays as the Lopers, apparently a way of describing their cervine gait.  Hey, you do you, dudes.  Nebraska-Kearney itself, meanwhile, goes by UNK, a fine military abbreviation for "unknown."
Speaking of unknown, who knew that UNK's most distinguished alumnus was Mr. Mahabir Pun of Nepal, who was inducted into the Internet Hall of Fame in 2014 for introducing wireless Internet to remote areas of his home country?
We should all have such resumes.  Both teams, UCO and UNK, are 2-4 coming into this Mid-America Intercollegiate Athletics Association bout.  It's Homecoming for the Bronchos; mid-80s and balmy for the 2 PM kickoff.
In Div III, Rose-Hulman, now 5-1 after the big win over MSJ, heads to conference foe Manchester (North Manchester, IN) to take on the 2-3 Spartans.  The 1:30 game start should see a perfect 80 and stray clouds.
Christopher Newport, 4-2 coming off the loss to Salisbury, has the weekend off.
The U.S. Merchant Marine Academy is 3-2 after stomping Norwich 52-17.  The Mariners host a tough opponent on Saturday in Springfield College (MA), 6-0 and #25 in the Coaches Div III poll.  It's a measure of USMMA's improved performance that we can expect a credible showing from the Mariners under these trying conditions.
LU Nation will remember that John Cena and Don Ho are distinguished alumni of Springfield – along, of course, with Amos Alonzo Stagg, without which Div III football is not.  Stagg coached for a total of 55 years, at Springfield, U. Chicago, and College of the Pacific (now UOP), compiling a 314–199–35 record.
But I wonder how many of you knew Springfield started life as the International YMCA Training School.  Don't run into that every day.
Lowering clouds, with rain impending, and 70-odd for the 2 PM kickoff.