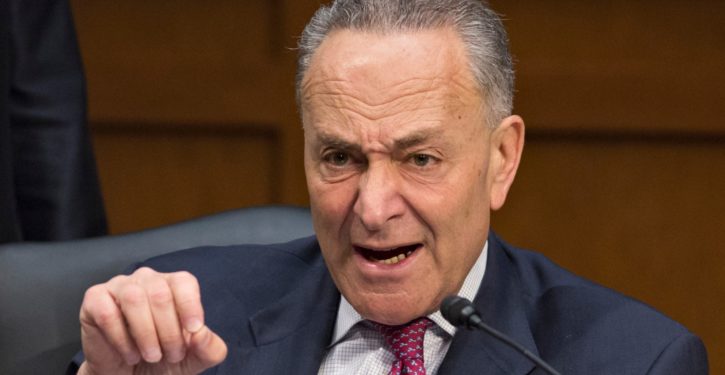 Minutes ago it was announced that Senate Democrats, scarcely able to conceal their bitterness over the victory of Donald Trump last November, had managed to block the Supreme Court confirmation of Judge Neil Gorsuch from advancing to the Senate on Thursday.
In denying Gorsuch the 60 votes needed to end debate on his nomination, the Democrats effectively guaranteed the showdown they claimed they didn't. According to Ed O'Keefe, writing in the Washington Post, Majority Leader Mitch McConnell (R-Ky.) has vowed he will change Senate rules in order to confirm Gorsuch and all future Supreme Court nominees with a simple majority vote. "This will be the first and last partisan filibuster of a Supreme Court nomination," McConnell resolved Thursday morning.
O'Keefe adds:
A final confirmation vote on Gorsuch is not scheduled until Friday, when 52 Republicans and at least three Democrats — from states won by Trump in last year's election — are expected to vote to have him replace the late Antonin Scalia on the high court.
The Democrats have more to lose than to gain by their recalcitrance, at least for the foreseeable future. It is likely that Donald Trump will get at least one more and perhaps two more bites at the apple before his presidency ends. His next SCOTUS nominations, moreover, are likely to be less appetizing to Democrats than is Gorsuch, whom they hypocritically confirmed unanimously  as a federal court appointee in 2006. This will give the high court a conspicuously reddish tinge for decades to come.
Senate Minority Leader Chuck Schumer  (D-N.Y.) seemed to acknowledge as much in his comments this morning, which included the view that "the consequences for the Senate and for the future of the Supreme Court will be far-reaching."
The ever-spiteful Schumer added that the change "weakens the standing of the Senate," which is doubtless true and for which he can thank himself.