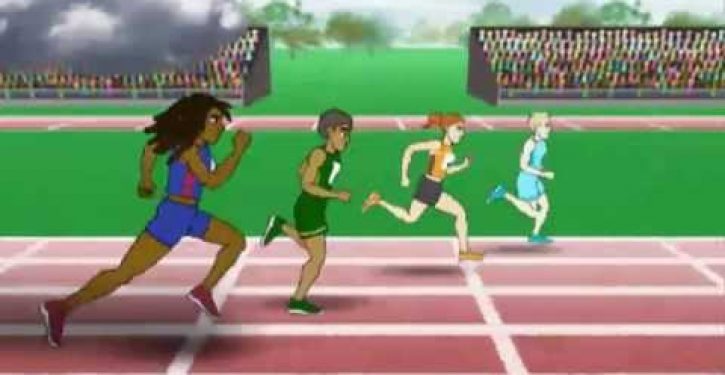 After showing a video to students as part of its Black History Month program, administrators at Glen Allen High School in Henrico, Va., are finding themselves at the center of a firestorm.
One concerned parent dashed off a letter to the school complaining that this "visual aid" has led to increased racial tensions — a point driven home by an obscene tweet posted by one of the students:
Y'all are privileged. Get the fuck over it. Why y'all wanna be oppressed..? Looking dumb.

— dabz (@iRap4Food) February 6, 2016
The video that has caused the rift is titled "Structural Discrimination: The Unequal Opportunity Race." Here it is:
A report by Richmond NBC affiliate WWBT includes a statement by the school that is meant to defuse the situation. It reads:
The students participated in a presentation that involved American history and racial discourse. A segment of the video was one component of a thoughtful discussion in which all viewpoints were encouraged. As always, we are welcoming of feedback from students and their families, and we address concerns directly as they come forward.
Thoughtful discussion in which all viewpoints were encouraged? Sadly, they don't appear to be joking.
The video, which is five years old, was produced by the African American Policy Forum, which describes itself at its website as:
[a]n innovative think tank connecting academics, activists, and policy-makers to dismantle structural inequality and engage new ideas and perspectives to transform public discourse and policy. The work of AAPF promotes frameworks and strategies that address the bases of discrimination as they relate to the intersections of race, gender and class.
The animator of the video is Erica Pinto, who explains on her YouTube page that the work is a collection of "metaphors for obstacles to equality which affirmative action tries to alleviate." As you can see from this screen cap, these metaphors are not terribly subtle: