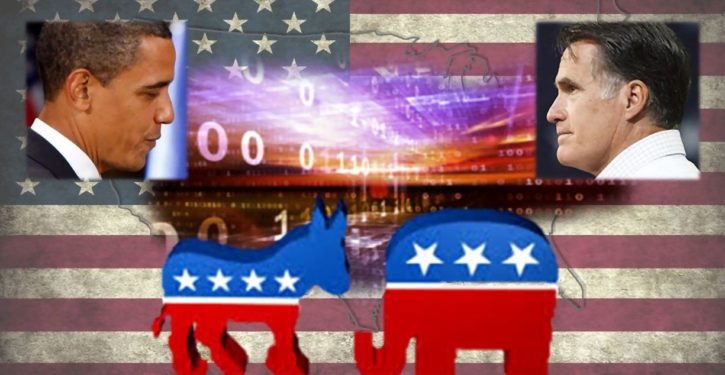 Never let a crisis go to waste.  That's the mantra – and a new development in Britain demonstrates how the Western left lives by it, and contributes thereby to the destruction of Western culture.
Alert readers will remember the so-called "Trojan Horse plot" in Birmingham, first reported in March 2014.  Islamists sought to take over the Birmingham schools by ousting non-Muslim faculty and administrators with a campaign of smears and innuendo about their performance.
The investigation by British authorities – the Inspectorate for Schools Ofsted (short for Office for Standards in Education) – in July published its findings that the attempted takeover was a "coordinated, deliberate and sustained action to introduce an intolerant and aggressive Islamist ethos into some schools in the city."  (There's a lot more on the nature and extent of the school infiltration.  See here, here, and here to get started.  More recent revelations indicate the existence of additional attempts in other parts of the country.)
Said Nick Hallett at Breitbart London (all emphasis added):
The report was commissioned by former education secretary Michael Gove after a series of allegations appeared about strict Islamic practices being forced upon students at nominally secular schools.

It adds: "Left unchecked, it would confine schoolchildren within an intolerant, inward-looking monoculture that would severely inhibit their participation in the life of modern Britain". …

Speaking of the ideology taught at the schools, [Peter Clarke, the author of the report] adds: "Rejecting not only the secular and other religions, but also other strains of Islamic belief, it goes beyond the kind of social conservatism practiced in some faith schools which may be consistent with universal human rights and respectful of other communities. It appears to be a deliberate attempt to convert secular state schools into exclusive faith schools in all but name."
The theme that children were not being prepared for life in modern Britain appears in retrospect to have been carefully worded, and it has recurred often.  See the initial summary of main findings from the investigation published in June 2014:
In several of the schools inspected, children are being badly prepared for life in modern Britain.
One school at the center of the controversy was visited by inspectors more than once, and the Guardian reported this judgment from Ofsted:
The inspectors also said that the school needed to review its programmes for "spiritual, moral, social and cultural development", to ensure that "students are well prepared for life in modern democratic Britain and a global society, and extremist behaviour prevented".
Well and good; we all want our children to be prepared for modern life in a democratic society.  But what does that mean to some of our compatriots in the modern West?
This report from last week provides some answers (h/t: Daniel Greenfield at FrontPage).  Ofsted has inspected all kinds of schools since the "Trojan Horse" plot emerged earlier this year, and although Ofsted denies it, Jewish leaders are concerned that Jewish schools have been specially targeted, and their students subjected to inappropriate questioning, in a Trojan Horse-prompted effort to root out extremism and religious intolerance.
Decide for yourself.  This is what Ofsted says its purpose is:
Ofsted's Chief Operating Officer HMI Matthew Coffey hit back at the charge of inappropriate questioning, saying: "Inspectors must ask questions which probe the extent to which pupils are prepared for the next stage in their education, or employment, or for life in modern Britain."

He added: "I am sorry if these questions seemed insensitive or offensive. Inspectors use age-appropriate questions to test children's understanding and tolerance of lifestyles different to their own."

"Ofsted is not looking for answers to questions which are contrary to their faith, simply that they are able to express views which are neither intolerant nor discriminatory towards others. This is vital if we are to make sure young people are ready for life in modern Britain."
The actual questions asked make life in modern Britain appear pretty one-dimensional:
An association of Orthodox schools has said Ofsted inspectors left young girls "traumatised" after asking them if they had a boyfriend, how babies are made and whether they knew that two men could marry.

The National Association of Jewish Orthodox Schools (NAJOS) said it was "appalled" at reports that inspectors also "quizzed the girls on their views about Facebook and queried how they managed without a Smartphone". …

It expressed "grave concerns" after other headteachers reported that girls "felt bullied into answering inspectors' questions" and the pupils and staff were left feeling "traumatised and ashamed". …

One Orthodox girl in Year 9 reported feeling "uncomfortable and upset" after inspectors started telling them that a "woman might choose to live with another woman and a man could choose to live with a man, it's up to them".

Another girl from Year 11 said: "They made us feel threatened about our religion. They asked 'Do you have friends from other religions?' They asked this many times until we answered what they wanted us to say. We felt very bullied."

NAJOS said that during another recent inspection, 9-year old girls in an Orthodox Jewish primary school were asked whether they know how babies are made and whether they know any gays.
To summarize: Orthodox Jewish children were "tested" (Ofsted's word, remember) by school inspectors on whether they have friends from other religions, whether they agree (or "know") that same-sex couples can marry, whether they know any gays, and what their attitudes toward smart phones are.
The duplicity of reducing the state's interest in two very different situations – the Trojan Horse Islamist plot, and the operation of Orthodox Jewish schools – to the same theme of "preparing young people for life in modern Britain" is breathtaking.
There is no reasonable comparison, in terms of consequences for society or for national security, between Orthodox Jews teaching their children the traditionalist social-morality tenets of Judaism, and Islamist extremists teaching their children and other people's children the precepts of radical Islamist ideology.  Only the latter leads to evil domestic/social results like roaming gangs beating up on gays, or young women being exploited for sex in the name of Allah and killed by family members for exhibiting modern Western behavior.
But the impetus from the Islamist school plot ends up giving cover to a leftist campaign within government to inflict intrusive, sexually-themed questioning on Orthodox Jewish schoolchildren.
This latter-day Inquisition – bureaucratic Stalinism, whatever you want to call it – is coming to America.  Interestingly, the Common Core program has as its major goal preparing America's children to "succeed (or thrive, or function) in the modern world."  (Do a search on "common core thrive modern world," and verify for yourself that this is a kind of motto for the program, repeated over and over again.)  It certainly sounds bland and innocuous enough.
And, as documented in my "Big Data" post on 11 October, the U.S. Department of Education anticipates state education systems collecting and maintaining data on students and their families that closely mirror the topics the Jewish schoolchildren in Britain have been "tested" on.  A reminder of what this data will entail is in the graphic below.
Be careful what you ask modern government agencies to investigate on your behalf.  Their idea of what the priorities and definitions are may be very different from yours.