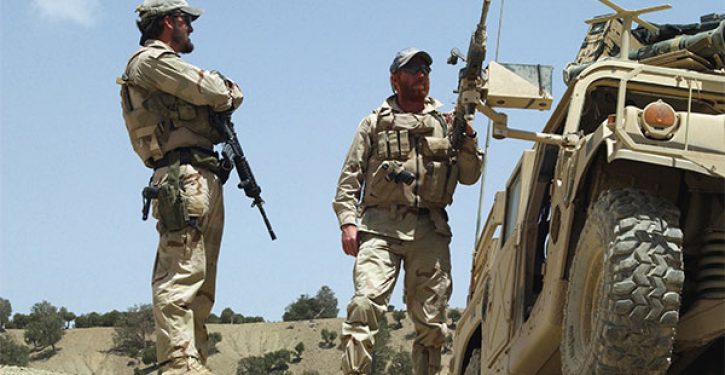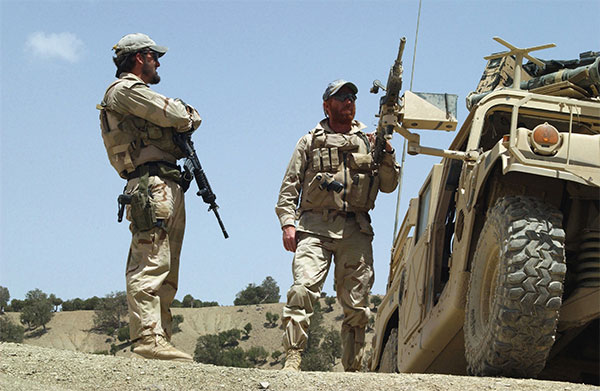 The goal, moreover, is "to bolster President Obama's reelection campaign." Imagine that! The Hill reports:
[E]-mails, released by WikiLeaks last year, chronicle the political calculations that influenced planning meetings in 2010 between military and White House officials about extending American special forces into Mexico.

At those meetings, held at JSOC headquarters in Ft. Bragg, North Carolina, National Security Council members reportedly suggested that the new command — focused on fighting Mexican drug traffickers — could be "a possible window" to highlight Obama's tough stance on drug violence, just as the White House was ramping up its reelection campaign.

'The matter is being looked at by the NSC as a possible advantage to Obama's reelection campaign, however, State [Department] is raising objections,' Stratfor analyst Reva Bhalla wrote in a Nov. 2010 e-mail.

'The recent killings of [American citizens] … are being viewed as a possible window to "spin" a get tough on drug violence [and] narcos' that would have been a part of the Obama administration's reelection platform, Bhalla wrote at the time.

The decision 'will be a political one,' she added regarding the possible creation of the new special operations command.
So, let me get this straight: In 2009:
[T']he Obama administration was ordering gun dealers to sell gunsto individuals the dealers feared were criminals. Despite desperate warnings from Bureau of Alcohol, Tobacco, Firearms and Explosive (BATF) agents, the guns were not traced. To top it off, Mexican officials were never informed.
U.S. Border Patrol agent Brian Terry was murdered with one of those guns, along with 300 Mexicans. Many questions remain unanswered.
And, not letting any crisis go to waste:
the creation of the Special Operations Command-North is timed to bolster President Obama's reelection campaign? Instapundit wonders whether there is a "Fast And Furious" tie-in.
At the same time, the PRI is back in power in Mexico, while
American military trainers attached to the new special-forces counternarcotics hub will school Mexican military, intelligence and law enforcement officials on how to track and target key traffickers within the country's numerous drug cartels.
What could possibly go wrong?
Cross-posted at Fausta's blog.