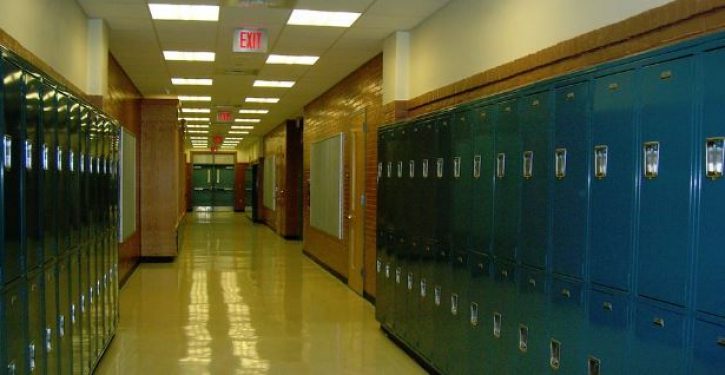 By Gretchen Clayson
Police in Connecticut arrested a former school lunch lady who allegedly provided a teen student nude videos and photos of herself before soliciting the minor for sex.
Andie Paige Rosafort, 31, is facing several charges after authorities were alerted to an alleged sexual encounter the former middle school cafeteria worker had with a 14-year-old student, NBC Connecticut reported Monday. The charges reportedly include second-degree sexual assault, enticing a minor by computer and risk of injury to a child.
A former New Fairfield school cafeteria worker who is accused of sexually assaulting a teen sent him unsolicited nude videos and photos of herself, according to court documents. https://t.co/oKto253zdj

— NBC Connecticut (@NBCConnecticut) March 6, 2023
Administrators at New Fairfield High School contacted authorities Jan. 17 to report the possibility of an inappropriate relationship between an employee and a student after a parent was alerted that the child left a party with Rosafort to allegedly have sex, the outlet stated.
The victim revealed to investigators that Rosafort, who had been the lunch lady at his middle school, sent him unsolicited messages on Snapchat beginning in the summer of 2022. In September of that same year, Rosafort allegedly sent the student a message, "You wanna see something" before sending a nude photo of herself, NBC Connecticut reported.
The student told police that he was surprised by the photo and believed she had sent it to him by mistake. When he asked Rosafort about it, she reportedly responded with another nude photo and asked him to send photos of himself to her, the outlet stated.
While at a party with friends Jan. 13, the victim said he was messaged by Rosafort, who reportedly solicited him for sex, allegedly going so far as to drive to the party he was attending to pick him up. The victim then told police Rosafort drove a short distance away where they had "contact of a sexual nature" before the student, feeling uncomfortable, left the vehicle and returned to the party, the outlet stated. (RELATED: REPORT: Florida Teacher Arrested For Alleged 'Sexual Contact'  With 12-Year-Old Student)
An investigation of devices obtained from the victim and Rosafort seemed to corroborate the teen's story, NBC Connecticut reported.
Rosafort has pleaded not guilty and is due to appear in court March 23, according to the outlet. The school district fired Rosafort on Jan. 18.