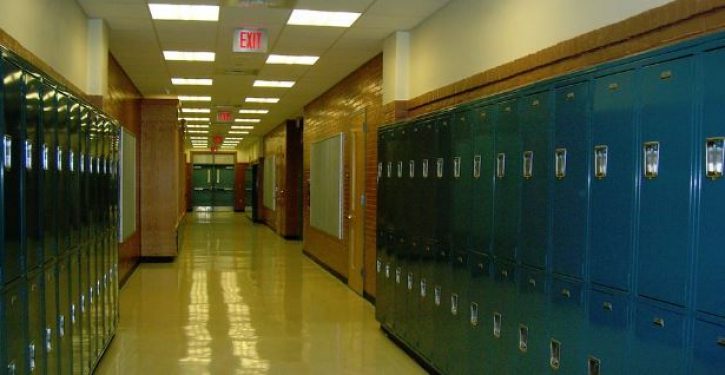 A school district in the San Francisco Bay area held a social event for employees of color only, saying that white staff would be excluded due to "feelings of uneasiness and mistrust."
The Acalanes Union High School District in Contra Costa County hosted the event on Feb. 8 to welcome the new year, according to an email that was shared with Fox News.
"Hello POCC staff, we are ready for our first coming together in 2023," the email said. "We are looking forward to seeing our people of color in the district. Please invite any employee of color to this event." It added: "Be reminded that we have avoided inviting people that are not of color as there remains feelings of uneasiness and mistrust and we need this to be a safe space for our people of color. Please reach out to me if you have any questions or concerns."
The email was authored by Lynna McPhatter-Harris, the school system's director of Student Support Equity & Inclusion. She has taken past controversial positions, such as supporting keeping the schools closed — her school system remained closed for over a year despite many other districts in California managing to reopen,
Politics, not public health, was behind most decisions to keep schools closed. Local officials' decisions were driven mainly by teachers "union influence and politics, not safety," reported Reason Magazine. Jon Valant, a researcher at the liberal Brookings Institution, found that decisions to keep schools closed were driven by politics, not levels of "COVID-19 risk." Leftist teachers unions repeatedly thwarted school reopenings. Some used "sick-outs" to shut down schools and force school boards to delay school openings.
By driving up obesity rates, school closings harmed students' health. Shutting schools actually increases COVID-19 deaths, according to researchers at the University of Edinburgh. Moreover, "Schools do not, in fact, appear to be major spreaders of COVID-19," said Brown University Professor Emily Oster. There is "little evidence that schools have contributed meaningfully to community transmission," according to the federal Centers for Disease Control.
In the past, the CDC has pointed out that closing schools "can lead to severe learning loss," and that school closures kill more children than COVID. Moreover, "extended closures can be harmful to children's mental health and can increase the likelihood that children engage in unhealthy behaviors."
The exclusion of whites at school has also occurred in other states. For example, in 2022, Centennial Elementary School in Denver held a "families of color playground night."