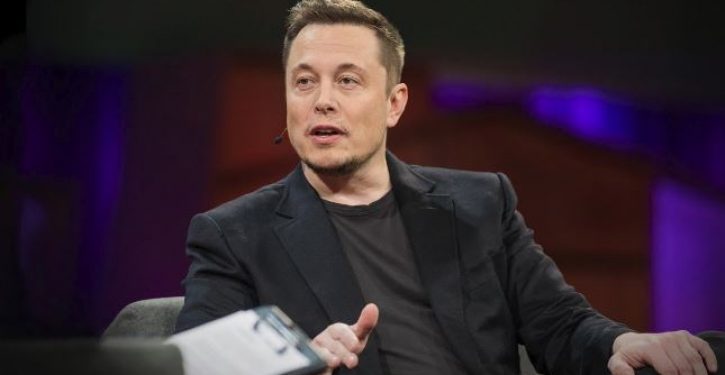 Half the 7,000 satellites circling the Earth are Starlink satellites, launched by a company founded by Elon Musk. Every day, an average of three new Starlink satellites are launched into orbit. The satellites provide off-grid internet access to people in 45 countries. It has over a million paying customers.
But much of the traffic flowing through its high-bandwidth system currently comes from war-torn Ukraine, whose citizens cannot afford to pay for it. Thanks to Musk, Starlink has become an indispensable part of Ukraine's response to the Russian invasion. It is not just allowing Ukraine to fight back; it is reshaping how wars are fought, and revealing the immense military advantage of near-ubiquitous communications.
Two days after the invasion, Mykhailo Fedorov, Ukraine's minister of digital transformation, reached out to Musk on Twitter, beseeching him for help:
@elonmusk, while you try to colonize Mars —Russia try to occupy Ukraine! While your rockets successfully land from space—Russian rockets attack Ukrainian civil people! We ask you to provide Ukraine with Starlink stations and to address sane Russians to stand.
Musk responded within hours, saying that the Starlink service had been turned on over Ukraine, and that satellite dishes and terminals needed to use it would be sent soon. Days later, trucks carrying thousands of pizza-sized Starlink satellite dishes reached Ukraine.
By May nearly 200,000 Ukrainians were using the system every day. Ukraine's government was dependent on it for basic communication needs. Because Starlink dishes and their terminals are portable and can be powered by a car battery, they are ideal for use in a nation where the electricity and communication networks are frequently disabled by Russian missile attacks. When Ukraine retook the devastated city of Kherson three months ago, Starlink enabled phone and internet services to begin operating again in just a few days.
"Starlink is our oxygen," a Ukrainian solder says. If it disappeared, "Our army would collapse into chaos."
Starlink links everything — command and control systems, communications with the field, computers, intelligence, surveillance, and reconnaisance. Not just Ukraine's leaders, but rank-and-file troops, have access to unprecedented levels of almost instantaneous information. Ukrainian soldiers upload images of possible targets using a mobile network enabled by Starlink. The images are then featured in an encrypted group chat with artillery-battery commanders. Those commanders then decide whether to shell the target and, if so, from where. It is much faster and more accurate than the mechanisms previously used to co-ordinate shelling.
The interconnectivity also makes drone warfare much more effective. Last September, a Ukrainian drone washed up in Sevastopol, the headquarters of Russia's Black Sea Fleet, with a Starlink terminal attached to it. A month later, Ukraine used seven similar drones in a successful attack on Sevastopol.