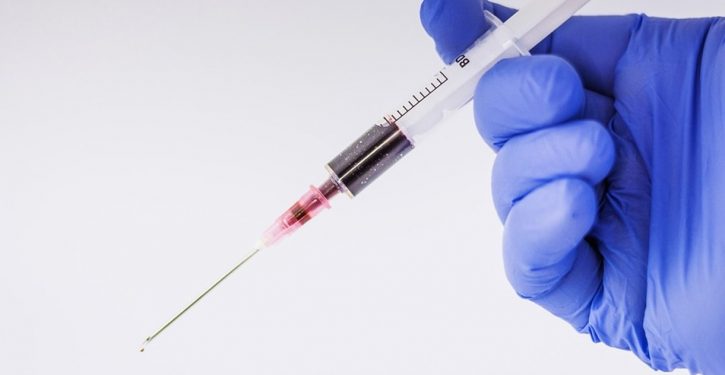 Fox News is reporting that the New York Supreme Court struck down a vax mandate, reinstated all employees fired for being unvaccinated, and ordered that the fired employees collect backpay.
What they failed to explain to readers, though, is that this ruling isn't the final word. In New York State, the "Supreme Court" is the bottom-level court for cases like this — so this ruling can be appealed to higher courts — first to the state Appellate Division, and then to the New York Court of Appeals, the state's highest court, if it wants to hear the case. The state "Supreme Court" is merely the trial court of general jurisdiction (as opposed to small claims court or family court). This ruling has already been appealed to the Appellate Division.
But here's the description of the ruling by Fox News:
The New York state Supreme Court has reinstated all employees who were fired for not being vaccinated, ordering back pay and saying their rights had been violated. The court found Monday that "being vaccinated does not prevent an individual from contracting or transmitting COVID-19." New York City Mayor Eric Adams claimed earlier this year that his administration would not rehire employees who had been fired over their vaccination status.

NYC alone fired roughly 1,400 employees for being unvaccinated earlier this year after the city adopted a vaccine mandate under former Mayor Bill de Blasio. Many of those fired were police officers and firefighters.
"If you're going to remove the vaccine mandate for certain people in the city, you need to remove it for everybody in the city," said FDNY-Uniformed Firefighters Association President Andrew Ansbro.  "If you're going to follow the science, science is going to tell you there isn't any danger right now, and putting hundreds of firefighters, police officers and other emergency workers out of work is not in the best interest of the city. It's not safe."
In September, New York City fired hundreds of unvaccinated teachers (including teachers with natural immunity to COVID) amidst a teacher shortage.
This ruling by a state Supreme Court judge in Staten Island is not even the first of its kind in New York City.
A judge in Manhattan ruled in late September that New York City couldn't fire members of its largest police force, or put them on leave, for not getting vaccinated for the coronavirus. New York City immediately appealed the judge's ruling in favor of the Police Benevolent Association.
The judge ruled city officials lacked the legal authority to fire members of the union over this. New York State Supreme Court Judge Lyle Frank said it was "undisputed" that the city could legislate vaccine mandates. But the judge ruled municipal officials overstepped their authority by unilaterally creating a new condition of employment, as opposed to going through collective bargaining.
Frank ordered the reinstatement of union members who were "wrongfully" terminated or put on unpaid leave for refusing to get vaccinated. The city immediately filed a notice of appeal, freezing the judge's decision until the appeal is heard.
"This decision confirms what we have said from the start: the vaccine mandate was an improper infringement on our members' right to make personal medical decisions in consultation with their own health care professionals," said union president Patrick Lynch. "We will continue to fight to protect those rights.
 The city's Law Department claimed the ruling "is at odds with every other court decision upholding the mandate as a condition of employment." Neither the city nor the union has publicly released how many union members have been been placed on leave or fired over the mandate.
The court's ruling came a few days after Mayor Eric Adams stated that New York City was ending its coronavirus vaccine requirement for private sector employees on November 1.