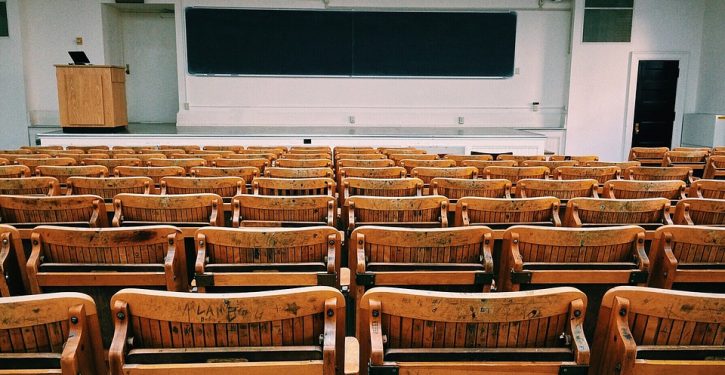 The Supreme Court cannot protect the civil rights of citizens because it was "founded to defend white supremacy," according to a Davidson College professor. This claim was made in an essay at Truthout, titled "The Supreme Court Won't Save Us — It Was Founded to Defend White Supremacy.'" Instead of just packing the court, as some progressives advocate, people should be asking "what steps can we begin taking toward abolishing it," wrote Claudia Garcia-Rojas, a professor of Africana studies.
After winning the 2016 election with a majority of the electoral votes and winning a majority of seats in the Senate, President Trump and the Republican Party "undemocratically" appointed two Supreme Court justices. But if the appointments of Justices Neil Gorsuch and Brett Kavanaugh were undemocratic, but legitimate, Justice Amy Coney Barrett's selection was not, claims Garcia-Rojas. President Trump "unfairly and illegitimately appointed a third" justice, she wrote in her Truthout essay, even though Barrett was confirmed by a majority of the U.S. Senate. (Trump appointed fewer justices than some prior presidents, such as Franklin Roosevelt, who appointed eight justices).
Garcia-Rojas  claimed that the Supreme Court "has generally operated to enshrine whiteness as the normative baseline in constitutional law, and to strengthen this baseline by consistently favoring and reinforcing the superior status of whites in the U.S."
Now this white supremacy is being melded together with Christianity, Garcia-Rojas claimed: "What's more, the conservative highjacking of the court by religious fundamentalists means constitutional law is being reshaped through the lens of Christian Dominionism. White Christian dominionists believe that the U.S. is a fundamentally Christian nation and, therefore, that they have the authority to enact religious supremacy."
One example of this, she claimed, is a recent speech by Justice Samuel Alito calling for protections for religious liberty.
She also criticized three Supreme Court rulings, such as NYSPRA v. Bruen and Vega v. Tekoh, as supposedly being manifestations of white Christian nationalism, even though none of them were reliant on Christian theology or rooted in racism. In fact, NYSPRA v. Bruen was a ruling written by black conservative Justice Clarence Thomas that declared a New York law requiring law-abiding citizens to prove a need to own a gun unconstitutional. Public defenders had filed an amicus brief in that case arguing that the law was used in a racially discriminatory way against blacks. Similarly, Vega v. Tekoh did not promote white nationalism, either: It ruled that "a violation of Miranda [does not constitute] a violation of the Fifth Amendment right against compelled self-incrimination."