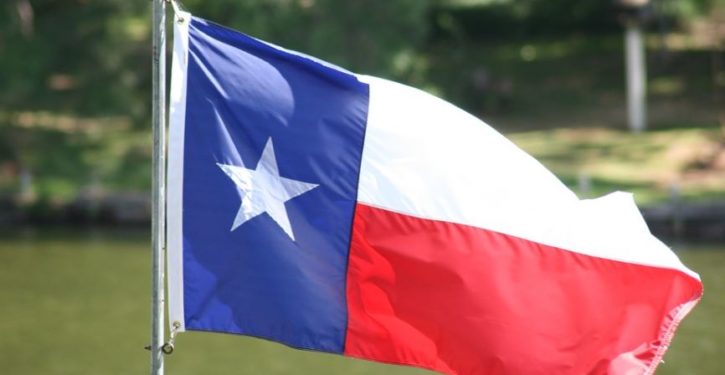 In a special election yesterday, the Republicans picked up a Congressional seat in an 85% Hispanic area of south Texas that historically elects mostly Democrats. MSN reports:
Republicans have hailed Mayra Flores after she flipped a House district in Texas in a special election on Tuesday.

Flores beat her nearest Democratic challenger, former Cameron County commissioner Dan Sanchez, by 51 percent to 43 percent, edging past the 50 percent threshold needed to avoid a runoff.

Flores' victory in the 34th district, which was left vacant by Filemon Vela's resignation in March, makes her the first Latina Republican from Texas in Congress.

The victory will pile pressure onto the Democrats, who are trying to hold onto their slim majority in the midterms. The GOP will also be hoping Flores' victory will boost the congressional campaigns of other Latina candidates in southern Texas, such as Janie Lopez, Monica De La Cruz and Cassy Garcia.
This large shift in voting patterns suggests that Republicans will probably take control of the House of Representatives in the fall. As Ed Morrissey notes, "The district is rated D+5 in the Cook index, and most promising of all for the GOP, 85% of its voters are Hispanic."
The 34th district is right on the border with Mexico. It's the southernmost county in Texas and the southernmost point on the Mexico-United States border. Senator Marco Rubio cited high gas prices and rising crime as a reason why the Democrats lost this election:
The reason why Hispanic voters are turning on democrats isn't complicated,they don't want to pay $5 for gas,have violent criminals ruling the streets or our schools trying to turn their son into a daughter

— Marco Rubio (@marcorubio) June 15, 2022
On the other hand, Ed Morrissey argues that "immigration and Joe Biden's border crisis were the issues that"decided the election:
The RGV [Rio Grande Valley] has been under siege in the border crisis, and Hispanic Americans who live there are sick of it. Flores' husband is a Border Patrol agent, a point she raised in campaign ads, so it's a personal issue to her and that must have resonated with the voters in the special election as well.
Perhaps people don't appreciate the intensity of this issue in the RGV, but the flip of the seat — even temporarily — should wake people up, especially Democrats…. Biden himself won this district 51-47 in [2020], but Hillary Clinton had won it 59-37 in 2016….the border crisis is a four-alarm fire in the RGV. This is exactly why [the lone moderate Democrat left in Congress] Henry Cuellar tried to warn Democrats from the start of Biden's presidency about the border crisis … and Democrats repaid him by trying to primary him out of office with a radical progressive.