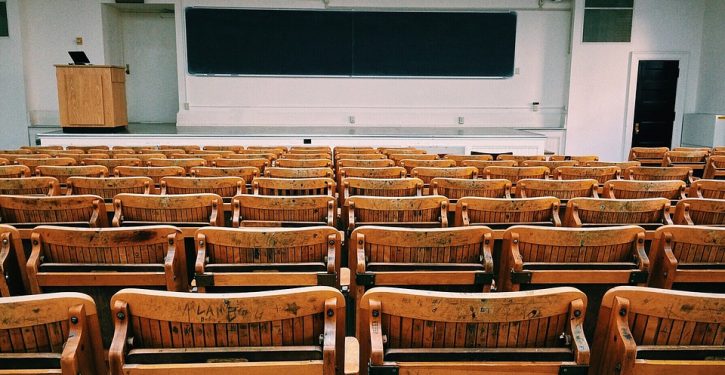 A federal judge in Texas last week blocked the University of Houston from reinstating an anti-harassment policy, agreeing with a student group that it likely violated the First Amendment. The May 20 ruling in Speech First v. Khator was the second victory this year for Speech First, a nonprofit student association that has sued several universities over campus speech restrictions contained in anti-harassment policies.
Under the university's harassment policy, students could face discipline — such as suspension or expulsion — for conduct that is deemed to be "severe, pervasive, or persistent treatment." Such "treatment" was defined to include verbal conduct that creates a "hostile … learning, living, or working environment" on the basis of race, color, gender, age, religion or sexual orientation.
Such verbal conduct could conceivably include speech or debate about political topics. Under schools' "hostile learning environment" harassment codes, students and campus newspapers have been charged with racial or sexual harassment for expressing commonplace views about racial or sexual subjects, such as criticizing feminism, affirmative action, sexual harassment regulations, homosexuality, gay marriage, or transgender rights, or discussing the alleged racism of the criminal justice system.
Speech First argued the university's definition of harassment was overly broad in that it explicitly covered things like "negative stereotyping," "denigrating jokes," and other forms of expression protected by the First Amendment's free-speech clause.
The Judge, Lynn Hughes, said the school's harassment policy defined verbal "harassment" most expansively than the Supreme Court's 1999 decision in Davis v. Monroe County Board of Education and likely violated the First Amendment.
Cherise Trump, the head of Speech First, applauded the ruling, saying the policy "subjects students to discipline "for merely expressing mainstream conservative opinions that other students find objectionable."
The university's anti-discrimination policy has been in effect for a decade, and the university claimed it was needed to preserve "an environment free from unlawful discrimination and harassment."
The university earlier this month attempted to moot the lawsuit by revising its policy to more narrowly define harassment. But the judge noted that the change might only be temporary, and the school could reinstate the original broader harassment policy if the lawsuit were dismissed.
He followed an earlier decision issued in a case Speech First brought against University of Texas, Speech First v. Fenves, in which the 5th Circuit Court of Appeals in 2020 ruled that a university's decision to change its harassment and bias-response policies did not moot a lawsuit over them.
In a decision issued this May, the 11th Circuit Court of Appeals similarly concluded a University of Central Florida policy targeting "discriminatory harassment" likely also violated the First Amendment. That lawsuit also was brought by Speech First, in a case known as Speech First v. Cartwright.
That policy chilled "the speech of students who want to advocate against abortion and affirmative action," noted Reuters:
The university in 2020 adopted a policy that bans 'discriminatory harassment,' which included conduct related to someone's race, ethnicity, religion, age or sexual orientation. Conservatives have argued that similar policies at other schools can restrict their speech, prompting legal battles on campuses across the country.

U.S. Circuit Judge Kevin Newsom wrote that while the court assumed UCF had the best of intentions, the harassment policy chills students' speech "because its operation would cause a reasonable student to fear expressing potentially unpopular beliefs."

He said that among the statements students who belong to Speech First want to make that may be implicated are that "abortion is immoral," that "illegal immigration is dangerous" or "affirmative action is deeply unfair."….
Among the views that Speech First's members said they wanted to advocate, but risked punishment for advocating, were that "abortion is immoral," that the government "should not be able to force religious organizations to recognize marriages with which they disagree," that "affirmative action is deeply unfair," that "a man cannot become a woman because he 'feels' like one," that "illegal immigration is dangerous," and that "the Palestinian movement is anti-Semitic."
As the Eleventh Circuit Court of Appeals noted:
At oral argument, we asked the University's lawyer a series of questions about whether particular statements would violate the discriminatory-harassment policy: (1) "abortion is immoral"; (2) "unbridled open immigration is a danger to America on a variety of levels"; and (3) "the Palestinian movement is antisemitic." To his considerable credit-but to the policy's considerable discredit-he candidly acknowledged that while "it d[id] not sound to [him]" like the speech would be proscribed under the policy, he couldn't say for sure because "the University will consider all the facts and circumstances there" and because he couldn't "prejudge everything."