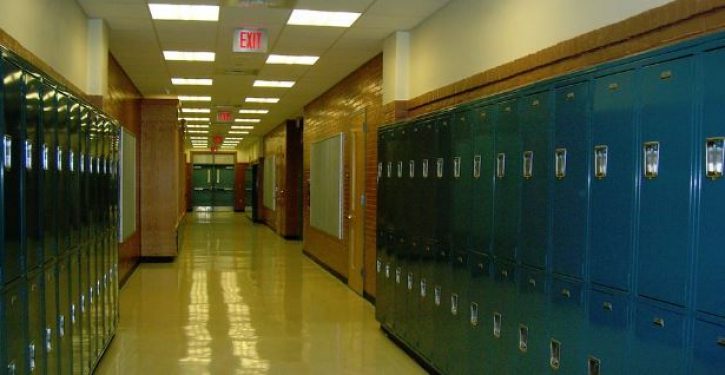 At Bacon's Rebellion, James Sherlock describes a draft Biden administration regulation that is designed to strangle charter schools, in order to reinforce the power of left-wing teachers' unions:
We have new rules for federal funding for new and expanded charter schools that are demonstrably racist.  They uniquely disadvantage the poorest minority students because charter schools are proven to help them learn better than any other option.

But the rules are offerings to a higher power – the teachers' unions.  

The Biden administration Education Department's new rules for use of federal charter school startup funding are virulently anti-charter and appear to directly violate the law they pretend to enforce.  

Trending: Model Solar-Powered Village Fell Apart In Just A Few Years, Like Many Greenpeace Projects

They regulate the distribution of federal funding – $400 million annually – under the charter schools startup support provisions of the 2015 Every Student Succeeds Act (ESSA) (the Act).

Those new rules are unambiguously aimed to stop the expansion of New York City's Success Academy (S/A) and non-profit charter management organizations (CMOs) like it that focus their efforts on educating poor minority children in our inner cities.

But the new broom sweeps away pretty much every charter that might apply.

The CMOs have proven amazingly successful – embarrassingly so for the teachers' unions that hate them for it.  These rules are political payback….Teachers unions provided both torrents of money and ground troops for Mr. Biden's campaign. They want the charter movement stopped. Mr. Biden is there for them.
An article in The Wall Street Journal elaborates on the harm caused by the Education Department's proposed rules:
Under new Education Department rules proposed last month, it would become more difficult for charter schools to receive federal grants.

Applicants would have to prove that the existing public schools are overcrowded, even though those schools have declining enrollments while charters have thousands of kids on wait lists.

The new rules would also force charter schools to submit demographic data detailing the "racial and socioeconomic diversity of students and teachers in the charter school and the impact of the charter school on racial and socioeconomic diversity in the public school district."

This would limit the ability of charter schools to open in low-income minority neighborhoods, which is where they are most needed, are most popular and have the greatest impact.
The Journal understates the case. The proposed rules essentially require charters to show support from their very competitors, the traditional public schools that compete with them. The proposed rules state:

In its application, an applicant must provide a letter from each partnering traditional public school or school district demonstrating a commitment to participate in the proposed charter-traditional collaboration. (emphasis added)
Obviously, no such letter is going to be provided, even for a charter school that would be very useful for students.
New Hampshire Governor Chris Sununu notes that the Biden administration's proposed rules ignore the very reason charter schools are needed, and the very reason parents decide to put their kids in charter schools:
By focusing on the number of seats, rather than the number of 'high-quality' seats, the new standard fails to consider that a driving force in parents' decisions is the desire for their child to attend a school that meets their child's unique needs. It cannot be ignored that enrollment is down in many big-city school districts due to parents choosing to leave closed or persistently failing schools.