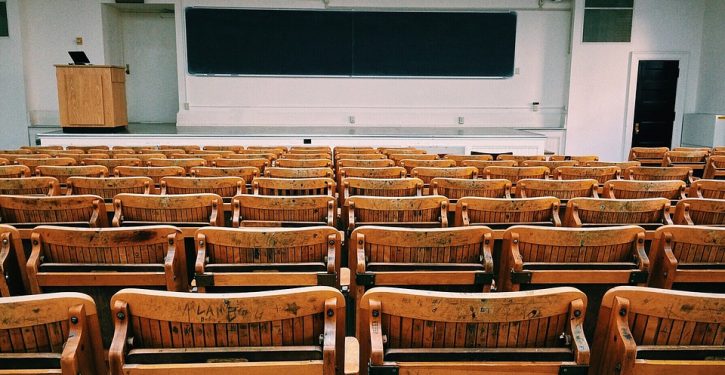 It is very insulting to be reduced to one's body parts or bodily emissions. But that's now the approach colleges are recommending to be "gender affirming" to transgender students. The College Fix reports:
Wheaton College in Massachusetts has published a lengthy guide with recommendations for professors to "make classrooms more affirming and inclusive for students of different genders."

The document includes a section dedicated to the "Natural Sciences" that tells instructors … "to consider using terms that are both more precise and which better account for these bodies and experiences."…It also encourages the terms "People with uteruses," "people who menstruate" and "pregnant people" instead of "women" or "females."

This "helps to specify the relevant organs or biological processes, instead of making assumptions about the identities of the people in question," the guide states.

Trending: Model Solar-Powered Village Fell Apart In Just A Few Years, Like Many Greenpeace Projects

"…This specificity matters for trans and nonbinary students in class, but also for anyone who, for example, might become a healthcare worker…The guide also tells professors to collect information sheets from students with their names and pronouns on the first day of class…..

The guide also provides tips for course content, advising professors to include material by authors and creators of different genders. Instructors should also "acknowledge when a text uses outdated, exclusionary, or hetero/cis-normative language."

"Many texts contain outdated assumptions about sex, gender, and sexuality (for example, that all people are either 'men' or 'women,' that all married men have a wife, or that all pregnant people identify as women). For trans and nonbinary students, especially, such texts may make them feel invisible or invalidated," the guide states.