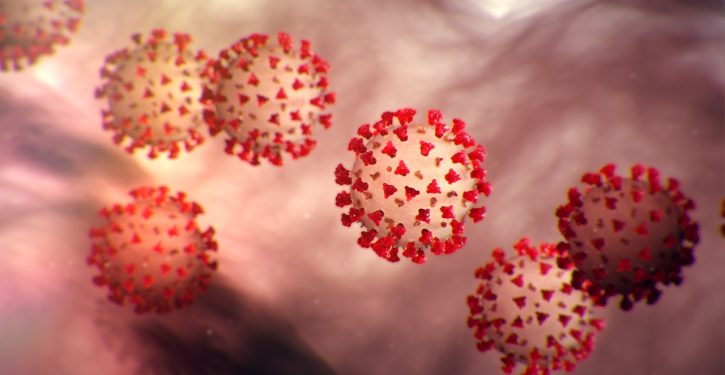 Yesterday, in a 2-to-1 vote, a federal appeals court rejected a challenge to a coronavirus vaccination requirement for federal employees on grounds that are so boring and technical that the Supreme Court probably won't review it (the Supreme Court denies without explanation most petitions to review lower court rulings, and tends to hear cases only when there is a split among lower courts, and the issue is also interesting or very important).
There is maybe a two-thirds chance the ruling is wrong — it turns on competing views of Supreme Court precedent — but it is not so obviously wrong that the Supreme Court will be eager to reverse it. Read the ruling yourself and decide whether the court got it right or wrong.
The ruling in Feds for Medical Freedom v. Biden turns on a dry jurisdictional issue, not whether the Biden administration had the authority to make federal employees get vaccinated. But it's win for the Biden administration, because it orders the trial court to dismiss the lawsuit brought by federal employees:
A federal appeals court on Thursday ruled to uphold the Biden administration's vaccine mandate for federal workers, ordering that a preliminary injunction issued against the requirement be eliminated.

Trending: University 'decolonizes' its curriculum by eliminating sonnets, 'products of white western culture'

The 5th Circuit Court of Appeals's 2-1 ruling reversed an earlier ruling by U.S. District Judge Jeffrey Brown, a Trump appointee in Texas, who in January blocked the mandate for federal workers. The 5th Circuit Court further ordered that the district court dismiss the case.

Judge Carl Stewart, writing for the majority opinion, said plaintiffs in the case could have challenged the vaccine mandate through the federal government's internal process for federal workers.

"The plaintiffs could have challenged an agency's proposed action against them before filing this suit and certainly before getting vaccinated," the judge wrote.
Judge Stewart, a Democrat, plausibly argues that Congress explicitly intended the Civil Service Reform Act of 1978 (CSRA) to block federal employees' prior practice of going straight to court over challenges to workplace mandates and other issues. Stewart cites Supreme Court precedent that arguably supports that argument (he probably interprets that precedent too broadly, but I am not sure. It is conceivable that his interpretation is right):
The CSRA distinguishes between employees facing "proposed" adverse action and those who have already suffered adverse action. See 5 U.S.C. § 7513(b), (d). Employees facing "proposed" action are entitled to notice, an opportunity to respond, legal representation, and written reasons supporting the employing agency's decision. Id. § 7513(b). Once an employing agency finalizes an adverse action, however, the aggrieved employee may appeal to the Merit Systems Protection Board ("MSPB"). Id. § 7513(d). If the employee prevails on appeal, the MSPB can order the agency to comply with its decision and award "reinstatement, backpay, and attorney's fees." Elgin, 567 U.S. at 6 (citing 5 U.S.C. §§ 1204(a)(2), 7701(g)). "An employee who is dissatisfied with the MSPB's decision is entitled to judicial review in the United States Court of Appeals for the Federal Circuit" under § 7703. Id. at 6. The Federal Circuit's jurisdiction over such appeals is "exclusive." 28 U.S.C. § 1295(a)(9). If an employee appeals to the Federal Circuit, then that court must "review the record and hold unlawful and set aside any agency action, findings, or conclusions" that are "(1) arbitrary, capricious, an abuse of discretion, or otherwise not in accordance with law; (2) obtained without procedures required by law, rule, or regulation having been followed; or (3) unsupported by substantial evidence." 5 U.S.C. § 7703(c)(1)–(3).

This remedial scheme is "elaborate," establishing "in great detail the protections and remedies applicable to" adverse personnel actions against federal employees, "including the availability of administrative and judicial review." Fausto, 484 U.S. at 443. The Supreme Court has thus explained that, "[g]iven the painstaking detail with which the CSRA sets out the method for covered employees to obtain review of adverse employment actions, it is fairly discernible that Congress intended to deny such employees an additional avenue of review in district court." Elgin, 567 U.S. at 11–12.

In Elgin, the Court considered an attempt by former federal employees to "carve out an exception to CSRA exclusivity for facial or asapplied constitutional challenges to federal statutes." Id. at 12. In rejecting that attempt, the Court emphasized that the CSRA's text and structure demonstrated that "[t]he availability of administrative and judicial review under the CSRA generally turns on the type of civil service employee and adverse employment action at issue," not whether a challenged action is constitutionally authorized. Id. at 12–13. The CSRA's purpose—to "creat[e] an integrated scheme of review"—further confirmed that "the statutory review scheme is exclusive." Id. at 13. Thus, the Court concluded that "the CSRA provides the exclusive avenue to judicial review when a qualifying employee challenges an adverse employment action by arguing that a federal statute is unconstitutional." Id. at 5. This court has also recognized that the CSRA precludes district court adjudication of federal statutory and constitutional claims.3
The trial court issued its injunction in error, Judge Stewart ruled, by concluding that the CSRA does not come into effect before adverse employment actions take place.
Judge Rhesa Hawkins Barksdale, a Republican, dissented, plausibly arguing that Judge Stewart misread the Supreme Court's Elgin decision. The plaintiffs in that precedent had already received an adverse employment action, and that involved violations of a law requiring registration with the Selective Service rather than workplace mandates:
Seeking to rely upon Elgin—the primary opinion by which the majority attempts to find supporting authority—the majority holds at 9: CSRA's "text, structure, and purpose" support the Government's position. But, as noted by the majority at 9, plaintiffs in Elgin had already received adverse action (termination) when they filed suit. Elgin, 567 U.S. at 7. Further, plaintiffs in Elgin were terminated for violating the Military Selective Service Act, requiring certain male citizens to register for the Selective Service. Id. at 6–7. Elgin, therefore, pertains only to plaintiffs whose employment was terminated after they knowingly violated a statute, whereas here, plaintiffs have not received adverse action, but are instead being told they could be, inter alia, terminated if they do not get vaccinated as required by the EO.

The majority at 9 also states: In Elgin, the Court recognized that employees "against whom an action is proposed" still fall under CSRA, focusing on the language that it, "sets out the procedures due an employee prior to final agency action". Elgin, 567 U.S. at 11 (citing 5 U.S.C. § 7513). But, the Court in Elgin also noted: "When an employing agency proposes a covered action against a covered employee, . . . CSRA gives the employee the right to notice, representation by counsel, an opportunity to respond, and a written reasoned decision from the agency". Id. at 6 (emphasis added) (citing 5 U.S.C. § 7513(b)).

Section 7513 does not apply to plaintiffs. First, it applies to federal employees facing proposed actions by "an employing agency". 5 U.S.C. § 7513. CSRA's language, which the majority references at 9, also refers to action taken by an "agency". See id. Here, there is no agency action. Rather, the President is attempting to impose a sweeping mandate against the federal civilian workforce. Again, no adverse action has been proposed or taken by an agency. In short, Elgin does not control the case at hand.

Section 7513 references individual employees; here, the President seeks to require an entire class of employees to be vaccinated or be subject to an adverse action. Simply put, CSRA does not cover pre-enforcement employment actions, especially concerning 2.1 million federal civilian employees. The district court, therefore, had subject-matter jurisdiction to hear plaintiffs' claims.