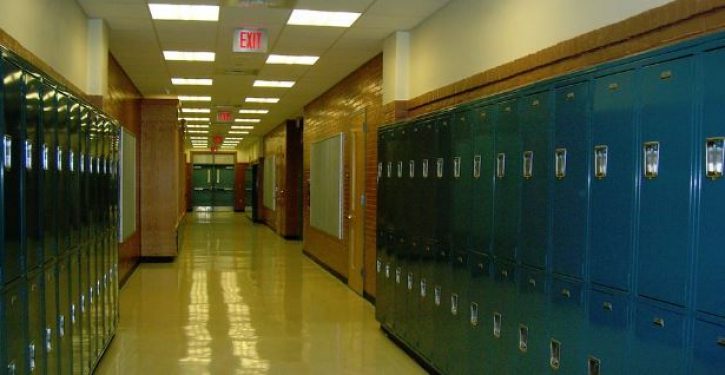 Increasing numbers of students are learning little in school, as their teachers spend precious class time talking repetitively about Black Lives Matter or white privilege rather than teaching math. Other teachers indoctrinate students into left-wing ideology in the name of "social-emotional learning" (SEL). Caroline Downey describes this in a must-read article in the National Review:
A review of SEL materials obtained by the nonprofit Parents Defending Education (PDE) confirms parents' concerns that mental-health language is being co-opted to advance radical ideas about race, gender, and sexuality. But even if some of the SEL material is innocuous, parents told NR they'd still be concerned because time spent on SEL is time not spent helping kids recover from the learning loss they suffered during two years of school closures. As Spiegel put it: "Where is the algebra? Where is the biology? Where is the English?"

A life-long Democrat, Spiegel joined the fray over the school reopening issue. Her activism grew after her son started complaining about the weekly social-justice-heavy SEL lessons, curated by each individual teacher and administered to high-schoolers county-wide. One question on a quiz caught her eye: "How do you feel when you see two men kissing?" she said it read, paraphrasing. The choices were "A.) Aggressive, B.) Passive aggressive, C.) Neutral, or D.) None of the above," she said.

Her daughter, a high-school senior, took a quiz that asked something to the effect of: "If you didn't have a diverse makeup of friends in your friend group, is it racist to seek out another race to fill your friend group?" Spiegel said…."My daughter's asking me if she's a racist and my son's confused about why he has to take these," Spiegel said…. [a] teacher said that her daughter "basically didn't have math for a year." And when she did, her daughter's teacher took 20 minutes of the 45-minute class period to talk about Black Lives Matter "almost every single day," coinciding with the racial riots in the wake of George Floyd's murder in the summer of 2020.

Trending: Model Solar-Powered Village Fell Apart In Just A Few Years, Like Many Greenpeace Projects

Her daughter would ask her teacher, facetiously, "Isn't this algebra class?" and the social-justice tangents would stop for a day or two, but then start back up again, she said.

At one point her daughter's teacher told the students they'd have to skip an important unit of algebra because they "didn't have time," she added. Similarly, her son attended cell meetings every week to discuss white privilege, being an ally to the gay community, and the like, she claims….Besides being overtly political, these school activities diverted the class from more meaningful learning, which was long overdue, Spiegel's son said. When he finally physically sat in math class again for tenth grade, the first thing he and his classmates did was take a gender-identity questionnaire. It took ten minutes to complete and prevented him from finishing his math placement test, leaving the teacher with an incomplete picture of his deficiencies and areas in need of improvement…
More at this link.