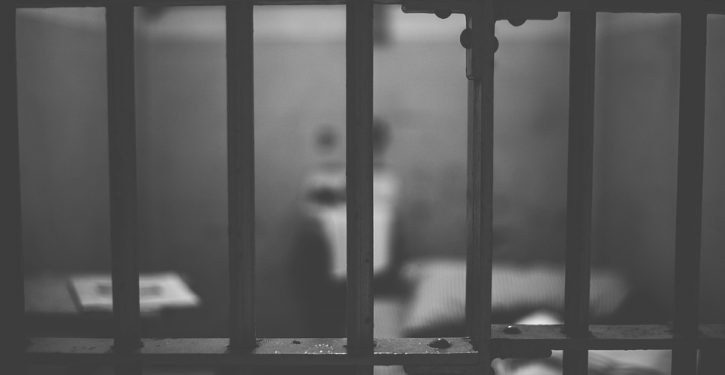 Back in the 1980s, it was common for 11-year-old girls to babysit children in the neighborhood. The kids turned out fine. Yet today, some local governments will arrest you for child endangerment for letting your 14-year-old daughter babysit her own siblings. As lawyer Alison Somin notes, "In the late 80s/early 90s, when I was growing up, there was a hugely popular series of novels about a Babysitters Club. The charter members were 13 and the junior babysitters 11. Nobody thought that was unusual or worrisome."
But times have changed, for the worse, and we have become a nation of paranoid people and helicopter parents. As a result, a mother was handcuffed and jailed for letting her 14-year-old daughter babysit. Lenore Skenazy describes what happened:
When COVID-19 shut down her children's daycare in May of 2020, and Melissa Henderson had to go to work, she asked her 14-year-old daughter, Linley, to babysit the four younger siblings. Linley was engaged in remote learning when her youngest brother, four-year-old Thaddeus, spied his friend outside and went over to play with him. It was about 10 or 15 minutes before Linley realized he was missing. She guessed that he must be at his friend's house, and went to fetch him.

In the meantime, the friend's mom had called the police. Now Henderson, a single mom in Blairsville, Georgia, is facing criminal reckless conduct charges for letting her 14-year-old babysit. The charges carry a maximum penalty of one year in prison and fine of $1,000. The arresting officer, Deputy Sheriff Marc Pilote, wrote in his report that anything terrible could have happened to Thaddeus, including being kidnapped, run over, or "bitten by a venomous snake." (When Henderson protested that the kid was only gone a few minutes, Pilote responded that a few minutes was all the time a venomous snake needed.)

Trending: University 'decolonizes' its curriculum by eliminating sonnets, 'products of white western culture'

Here is a photo of the busy street and jungle-like conditions Thaddeus faced. That's his buddy's home on the right, photographed by Henderson from her porch.

The case has been dragging on for almost two years now, while Henderson's lawyer, David DeLugas, argues that charging a mom for a normal parenting decision was declared unconstitutional by the Georgia Supreme Court in 1997. In that case, a mom left her 11-year-old babysitting a younger sibling who died in a tragic accident. Even then, the court ruled, it was arbitrary and subjective to call the mom's decision reckless. What's more, DeLugas points out, Georgia's own child protective guidelines say kids can babysit at age 13. DeLugas is founder of Parents USA, which exists to fight cases like this.