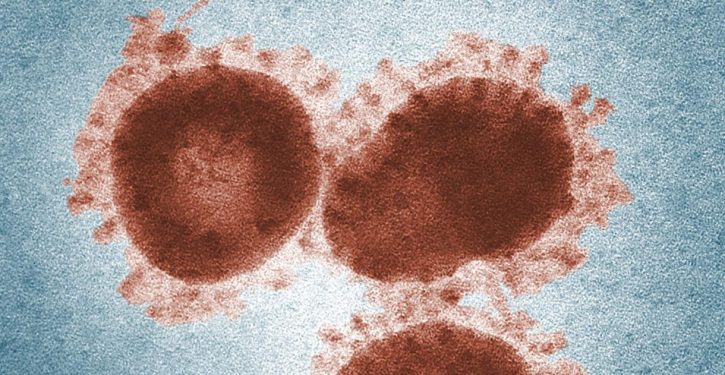 The omicron strain of the coronavirus seems to be less dangerous to people who have been vaccinated. It also seems to be more contagious than prior strains of the coronavirus.
According to Ontario's health department, 2,093 people there are being treated for omicron strain infections in hospitals and and 288 people are being treated in intensive care units (ICUs). The hospitalization rate per million among unvaccinated people is 532.7. By contrast, it's only 105.9 per million for people vaccinated with at least two doses. So there is a four-fifths reduction in hospitalization risk for those inoculated with at least two doses.
The ICU usage rate per million is 135.6 for unvaccinated people, compared to only 9.2 per million for people who have gotten two doses of COVID-19 vaccines. Thus, vaccination reduces a person's ICU risk by 93.2 percent.
These findings are echoed in a report by England's Health Security Agency. It concluded that "the risk of being admitted to hospital for Omicron cases was lower for those who had received 2 doses of a vaccine (65% lower) compared to those who had not received any vaccination." And the risk "was lower still among those who had received 3 doses of vaccine (81% lower)."
Vaccinations (or at least two doses of the vaccine) remain largely effective against the delta strain of the coronavirus over time, but protection against the omicron strain dissipates quickly. Apparently, a third shot boosts the immune system's ability to fend off omicron infections for about 3 months, as well as reducing the severity of the disease when contracted.
The vaccines' usefulness in protecting against hospitalization is much greater than their protection against getting sick at all.
These findings from England and Ontario are buttressed by a  report by the New York State Department of Health for the period through December 27. The coronavirus hospitalization rate was 4.56 per million for fully vaccinated people, compared to 58.27 per million for unvaccinated people. That suggests vaccinations are 92.3% effective at preventing the need for hospitalization from the coronavirus. In Illinois, 85% of people hospitalized are unvaccinated, as are 90% in ICUs.