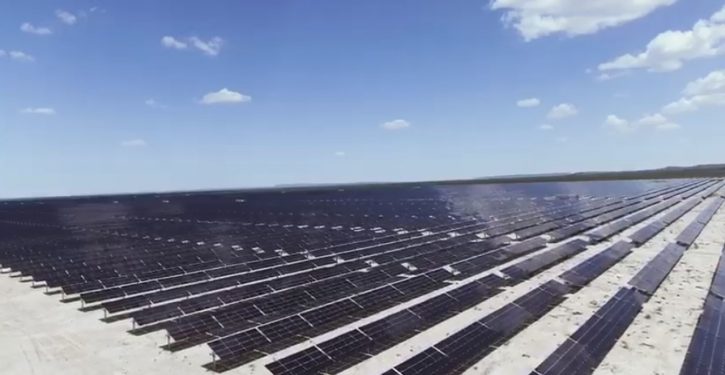 A judge has overturned some U.S. tariffs on solar panels, in a lawsuit brought by solar energy producers and importers. Reason magazine reports:
A federal judge on Tuesday struck down some tariffs imposed by former President Donald Trump on imported solar panels, finding that Trump had clearly overstepped his authority by hiking those tariffs last year.

What's perhaps more interesting than the specifics of the trade dispute is the fact that the ruling by Judge Gary Katzmann of the U.S. Court of International Trade was made over the objections of the Biden administration, which defended Trump's actions in court and sought to have the case dismissed. Instead of undoing an unlawful order from the former chief executive, President Joe Biden had the federal government's attorneys argue in favor of even greater, unilateral trade powers for the White House….

In October 2020…Trump made changes to … previously imposed solar panel tariffs [imposed in 2018] so that they would decline from 20 percent to 18 percent in February of this year, rather than to 15 percent as originally intended.

The technical violation that Trump committed has to do with Section 201 of the Trade Act of 1974, which gives presidents the unilateral authority to impose tariffs for explicitly protectionist reasons. But once tariffs are imposed, presidents are not allowed to hike those tariffs for at least three years…As a result, the changes Trump ordered in October 2020 have to go, but the underlying 15 percent tariffs will remain in place…

there's an obvious tension between … a policy that was originally imposed to prevent the import of cheaper solar panels and Biden's own climate change policies. If America is going to meet Biden's goals for emissions reduction by 2030, the country will probably need to install a lot more solar panels…the cheaper they are, the more consumers will be able to afford to buy.
More here.