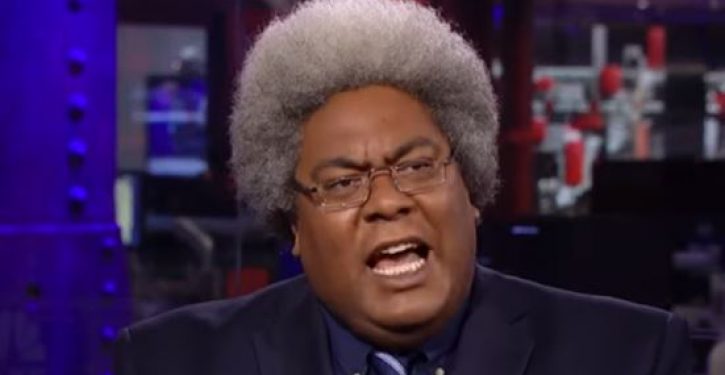 Call this a case of "we're not from the government but we're here to help." The suggestion was put forward by The Nation's Elie Mystal during an appearance on CNN.
The purpose of the force, in Mystal's vision of it, would be to provide free abortions in defiance of the state's new abortion law. Here is a portion of a transcript of Mystal's remarks courtesy of Breitbart, which also provides a clip of the show:
Now, as many people have figured out, Texas's law is quirky, and the quirk is its kind of depraved bounty system which takes the enforcement power of their abortion ban away from the state, so, like, Greg Abbott or Ken Paxton or whoever isn't out there enforcing the law, and puts it in the hands of private citizens. Anybody living in the country can sue anybody in Texas for providing or aiding or abetting abortion services, and if they win that lawsuit, they get $10,000. That is a private civil action.

That's the only enforcement mechanism for the Texas law. Well, that can cut both ways. And if Democrats are willing to get creative about it, and if Joe Biden is willing to do everything necessary to protect women in Texas, well, guess who has qualified immunity from civil lawsuits? Federal employees. So what Biden needs to do is, via executive order, create a federal force of doctors protected, clothed in the protection of the state, which would protect them through qualified immunity from private civil actions. Send them to Texas to counsel and protect women's privacy rights, and if they want to provide some medical procedures in the course of protecting people's constitutional rights, they can do that as well.