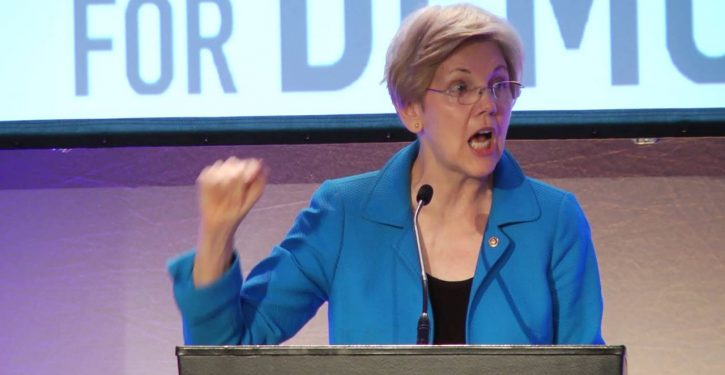 Playing the race card has become so second-nature for Democrats that they rarely wait these days for all else to fail before playing it. On Thursday, former Democratic presidential candidate Elizabeth Warren played the Dems' favorite trump card once again. On this occasion the racist object was the filibuster, which Democrats are working feverishly to obliterate.
The party's real objection to the filibuster is that it is a stumbling block to passing Biden's more radical reforms, such as federalizing voting rights and making it extremely difficult to own a firearm. That didn't prevent Warren from telling Axios, "The filibuster has deep roots in racism, and it should not be permitted to serve that function, or to create a veto for the minority. In a democracy, it's majority rules."
"The founders," Warren went on to submit, "debated whether to require a supermajority in either House of Congress, and decided that government would function more effectively if both the Senate and the House worked by simple majority. When they didn't want a simple majority — for example in an impeachment — they said so specifically. The filibuster is a later creation that was designed to give the South the ability to veto any effective civil rights legislation or anti lynching legislation."
That all sounds very noble until you consider that just last June, Warren herself filibustered Republican South Carolina Sen. Tim Scott's police reform bill. The Democrats' efforts were successful, prompting Scott, who is black, to remark that he was "amazed" by their actions.
The incident is not alone. As Scott Sloofman, Senate minority leader Mitch McConnell's staff director, tweeted:
Senator Warren filibuster multiple bills last year https://t.co/zXcYkeOSdR

— Scott Sloofman (@ScottSloofman) March 18, 2021