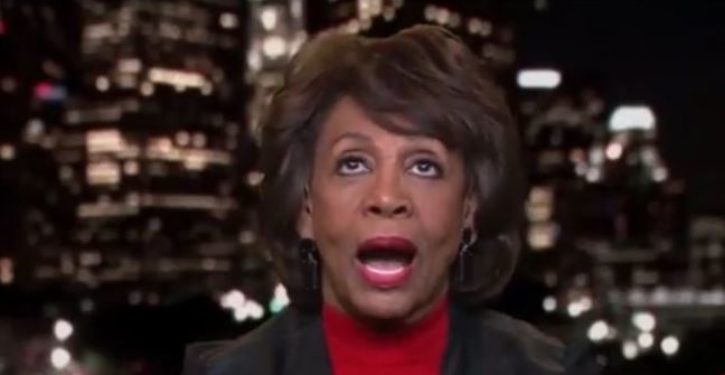 A couple of weeks ago House Speaker Nancy Pelosi appeared on MSNBC where she presented a theory of how Donald Trump could be charged as an accessory to murder for his role in the events at the Capitol on Jan. 6:
[T]he crime, in some cases, was murder. And this president was an accessory to that crime because he instigated that insurrection that caused those deaths.
There are a lot of presumptions in Pelosi's "argument," including her claim that Trump "instigated" the "insurrection." Whether what happened can be called an insurrection, let alone  whether the former president instigated it, are the very questions the upcoming impeachment trial will seek to answer. Since, moreover, no one arrested in connection with the riots has been charged with murder, it's hard to see how Trump could be charged as an accessory to that crime.
What Pelosi was offering up was so much wishful thinking, and she is not alone. On Tuesday her colleague, Rep. Maxine Waters, made an appearance on the same network, where she made an even more preposterous claim. Donald Trump, she told host Joy Reid, should not be charged merely as an accessory to murder. Rather, he should be charged directly for murder — and premeditated murder at that.
Premeditated! That's a big word. I imagine Waters heard it while watching a rerun of "Perry Mason" or some other TV series with lawyers. In Waters's world, Trump not only affirmatively conspired to cause the deaths of Capitol Police Officer Brian Sicknick, protester Ashli Babbit, and three other people but did so with malice aforethought.
Waters had better be careful about throwing around accusations. Video exists of her standing on a Los Angeles street corner inciting mob violence against members of Trump administration. Unlike Trump, who according to the lone impeachment charge filed, used the words "fight like hell," Waters was very specific, egging on the crowd of fellow malcontents to "show up wherever we have to show up and if you see anybody from that Cabinet in a restaurant, in a department store, at a gasoline station, you get out and you create a crowd and you push back on them, and you tell them they're not welcome anymore, anywhere."