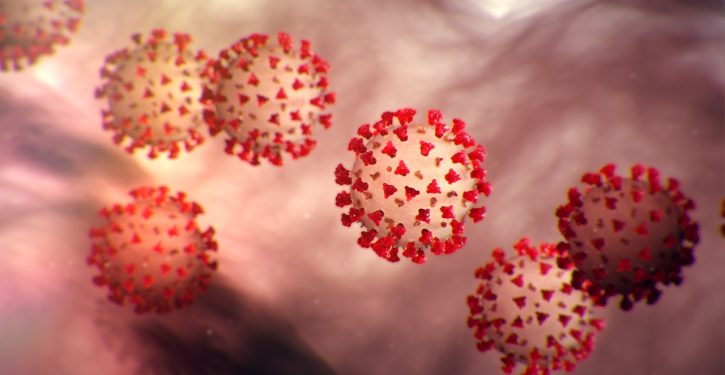 As the COVID-19 virus has progressed, there's been a lot of discussion of how to manage quarantine requirements as more and more people test positive for and are exposed to the virus.  In most places with the highest numbers of officially-recorded infections, the drastic measure of society-wide lockdowns has been implemented in some form.
Lockdowns have been economically devastating as well as socially disruptive, with consequences like schools closures and draconian sequestering of the elderly likely to take a psychological and social toll for years to come.
Public policy has struggled to be coherent.  Without rehashing every policy argument, it can be said that one of the main schemes advanced for making policy "smarter" is widespread testing and contact tracing, which would identify infected persons and inform others when they had been exposed to them.
That's the necessary perspective to understand news out of Germany this week.  The news hasn't been given much treatment in the mainstream media, probably because it's alarming.  The news is that Germany has plans to detain repeated quarantine scofflaws in refugee camps and detention centers, keeping them under police guard if necessary.
Trending: Judge denied visitation rights to unvaccinated parent who already had COVID
Four German states have already approved such plans, according to the New York Post, which cites the UK Telegraph and Germany's Die Welt.
This is the key sentence (the Post article's opener):  "Germans who repeatedly refuse to quarantine after being exposed to COVID-19 will be held in detention centers — and even under police guard, according to reports."
Notice the cutoff for the at-risk population isn't being demonstrably infected with the virus.  It's having been exposed to it.
That has been a major concern about contact tracing all along.  Intervention by the authorities isn't based on a demonstrated infection or a person's contagiousness.  It's based on a standard calculation of exposure, whether or not an individual has tested positive or shown symptoms.
Obvious concerns can be raised about government overreach and civil rights.  Early in the COVID-19 pandemic, America briefly reacted to the story of a Kentucky man who had tested positive for the virus, but checked himself out of the hospital.  To ensure he was effectively quarantined, police surrounded his house on the order of Governor Andy Beshear and prevented him from leaving it.
That episode can be argued either way, since the patient had tested positive for the virus.  The most important lesson from the German plan, however, may be how quickly the tracking of exposure has escalated to involuntary detention.
It's conceivable that people may not even realize they've been exposed – especially those not in the habit of using handheld devices to stay connected to public warnings – and could become "repeat quarantine-breakers" without intending to.
Even if they do intend to, however, we don't have information on COVID-19 so universally definitive that it necessarily warrants putting asymptomatic people in involuntary detention.  Much of the administration of this new state power will simply be arbitrary.
A local uproar in Ventura County, California back in May 2020 is another reminder of how rapidly public health authorities have made the leap from contact tracing to enforced isolation.  In that case, authorities had to walk back language about removing people from their homes as a way of isolating them when they had been exposed to the virus.  (Parents worried that the measure would apply to children, for one thing.)
The walk-back was never that satisfactory, but in the months since, it does not appear that the county has tried to remove anyone from his home involuntarily.
It's worth considering the distinction between this scheme of contact tracing, which is about heavy involvement by authorities, and one that might advise the public but not overly empower health officials to use armed force.  Even the latter model would probably encourage governments to collect too much information on the people.  But the really noteworthy aspect of contact tracing to date has been how instantly it leads to the prospect of armed detention and other plans that alarm the public.
That type of "public health" measure contrasts unfavorably with such blunter but more sensible measures as limiting air travel and requiring travelers to quarantine.  The latter are a manageable problem for which the travel industry can implement accommodations, such as the "quarantine hotels" operating with reported success in Singapore, a similar plan being eyed in the UK, and virus testing before airline flights, especially international ones.
These are methods that enable economies to open up: they acknowledge that people need to move around for their work.  Running special accommodations, which become a cost of doing business, at least for the time being, is something that makes sense.
Rushing to implement contact tracing by using it to restrict the people's movements with armed police is more a matter of governments overreaching when they have more information than they can be trusted with (or make sensible decisions from).