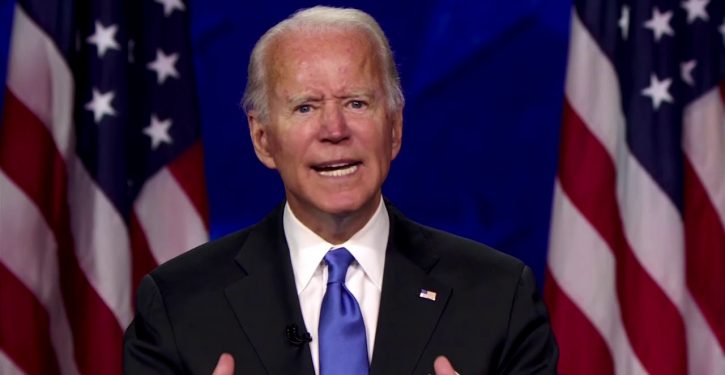 Populating his cabinet and staff with retreads from the Obama administration is not the only way in which Joe Biden is following in his former boss's footsteps. He has also acquired Obama's habit of shifting blame. When Obama was too busy campaigning for a second term to react presidentially to the storming of the U.S. Consulate in Benghazi, which resulted in the death of four Americans, he dispatched Susan Rice to five different Sunday talk shows to claim unconvincingly that the attacks were a popular uprising over a film that insulted Islam.
In similar fashion, Biden, confronted with the first scandal of his presidency, is claiming — equally unconvincingly — that reports of his son Hunter's shadowy dealings with foreign governments are part of a Russian disinformation campaign. Initially he refused to take questions about his son's involvements at all. But when the media learned that Hunter Biden was under federal investigation for money laundering and tax evasion, there was no ducking the topic.
His handlers so far have been able to control the situation by picking and choosing which reporters they will take questions from, but the natives are restless. In the case of Fox News Channel's Peter Doocy, persistent, too. Doocy, who is on the Biden "do not call on" list, has been shouting out questions at the end of press briefings, hoping to get a reaction.
On Tuesday he succeeded, though Biden's response to the question — do you still think the stories about your son Hunter are Russian disinformation? — was to become testy. Cackling bitterly and shaking his head as he walked away from the podium, Biden shot back, "God love you, man. You're a one horse [sic] pony, I tell you." Watch:
The president-elect was of course conflating two metaphors: one trick pony and one-horse town. Presumably, he meant the first, but who knows? Maybe in his degraded mental state, Biden believes Doocy is a town.
In any case, the real one horse pony is Biden, who exhibited the same reaction toward CBS News reporter Bo Erickson when he asked about Hunter's business dealings, snapping, "I know you'd ask it. It's right up your alley. Those are the questions you always ask."