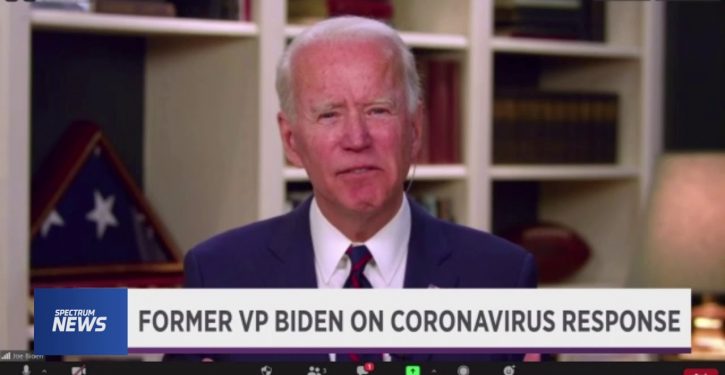 LU recently published an opinion piece where we speculated that, although as president Joe Biden would receive the same kid glove treatment from the media that Barack Obama did, the honeymoon would be much briefer. Now it looks as if it may end even before the inauguration. George Washington University Law Prof. Jonathan Turley has the details:
… [S]omething bizarre happened yesterday [Saturday]. A reporter actually asked Biden a real question. CBS News reporter Bo Erickson asked Biden about whether he would support the CDC rather than the teacher's union on closing schools. Biden's response was a personal attack on the reporter. … "Why are you the only guy that always shouts out questions?"
As any member of the elite media will tell you, that's the kind of non-answer cum ad hominem you would expect from Donald Trump, not from his replacement, who was going to restore dignity and "norms" to the Oval Office.
Erickson, Turley reminds us, is the reporter who received a tongue lashing from Biden in October for broaching the verboten topic about his derelict son, Hunter. When Erickson asked Biden to comment on a New York Post bombshell detailing Hunter's business dealings and his own actions as vice president, he snapped, "I know you'd ask it … those are the questions you always ask." He also accused the reporter of conducting a "smear campaign," adding that this was "right up [his] alley."
Trending: Schools say they teach critical race theory, even as education reporters falsely deny it
The media got an early glimpse of Biden's thin skin when they gently prodded him for an answer on whether he'd pack the court as president. "You'll have to vote for me to find out," he coyly replied, echoing Nancy Pelosi. They're still waiting for an answer.