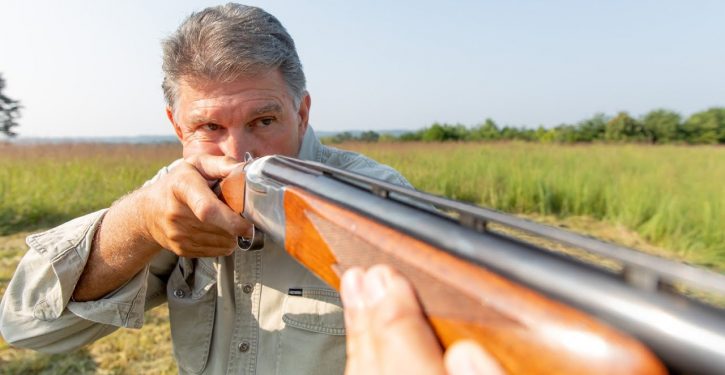 The best laid schemes! Democrats have been practically salivating over the prospect of permanently controlling all branches of the U.S. government by conferring statehood to two Democratic strongholds — the District of Columbia and Puerto Rico — and creating a fast track to citizenship for 14 million illegal aliens. But the twin crown jewels of the Dems' diabolical plan was packing the Supreme Court and abolishing the Senate filibuster.
All they needed to realize these dreams was win the presidency, which they now believe they have done, and take control of the Senate, which they hope to do in two run-off races in January.
But a shocking announcement last night by moderate Sen. Joe Manchin (D-W. Va) delivered a rude wakeup call to the woke party. In an interview last night with Fox News Channel anchor Bret Baier, Manchin said:
I commit to tonight and I commit to all of your viewers an end everyone else that's watching, I want to lay those fears, I want to rest those fears for you right now because when they talk about whether the pack in the courts or ending the filibuster, I will not vote to do that. I will not vote to affect the courts. And I will not vote to end the filibuster.
That Manchin made this announcement on Fox News Channel might be the unkindest cut of all to Democrats if the network hadn't proved again yesterday that it is going rogue. Earlier in the day, anchor Neil Cavuto cut short a statement by White House Press Secretary Kayleigh McEnany in which she accused Democrats of "welcoming fraud and welcoming illegal voting," telling his viewers, "I can't in good countenance continue showing you this."
But an argument can certainly be made that by badgering Donald Trump to "take it like a man" and accept the "fact" of his loss when so many unanswered questions remain does suggest the Democrats have no problem living with the possibility the election may have been illegitimate.