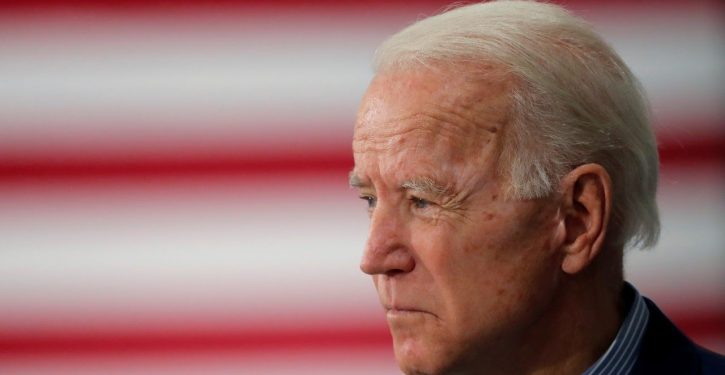 Joe Biden is an equal opportunity Alzheimer's patient. On more than occasion, he's forgotten the name of the president he served under as vice president, referring to him variously as "the last guy" and "my boss."
More recently, he has become confused over the order of names on his own ticket, announcing in September that "the Harris-Biden administration is going to relaunch" a jobs program for vets.
He has also gotten confused about the job he is running for, introducing himself as "a Democratic candidate for the United State's Senate," adding strangely, "Look me over. If you like what you see, help out. If not, vote for the other Biden." [Emphasis added]
In his most recent episode, which occurred over the weekend, he referred to the candidate he is running against as "George," most likely confusing the current president with George W. Bush. Watch. (A transcript follows.)
Trending: Biden daughter's diary spoke of being sexualized at young age, taking 'inappropriate' showers with Joe Biden

This is the most consequent [sic] not because I'm running but because who I'm running against. It's the most consequential election, uh, in a long, long, long time, and the character of the country in my view is literally on the ballot — what kind of country we're going to be. Four more years of George, uh… George, uh… he, uh, gonna find ourselves in a position where if, uh, Trump gets elected we're gonna be, uh, we're gonna be in a different world. …
You will notice that his wife, whom I have argued previously is his worst enabler, sits passively by as her husband gropes in vain for the right name. The perfidious media have colluded right along with her, cherry-picking footage of the Democratic candidate to make him look more lucid than he really is.
In eight more days, unsuspecting Americans may vote this man into office as the next President of the United States. Is the country really ready for this?