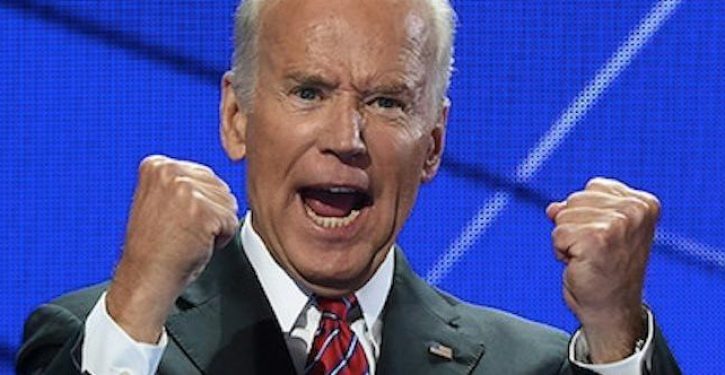 If you want to see Joe Biden implode, just ask him about the controversy involving his son. Several reporters have tried it and have been the recipient of some of the Democratic candidate's angriest tongue lashings.
The most recent foray into that lion's den came over the weekend.
"There is no controversy about my son. It's all a lie. It's a flat lie!" the former vice president shouted before falling back on his go-to argument that the accusations are being made solely by Donald Trump because he "has nothing to run on."
In point of fact, Biden's son Hunter is very much at the center of several controversies all arising from the contents of a laptop that he reportedly left at a Delaware repair shop, then never retrieved. In addition to salacious pictures that involve Hunter Biden and minors, the contents include damning emails and text messages, many suggesting that Joe Biden ("the big guy") profited from foreign deals his son negotiated by falling back on his familial relationship to the then-vice president.
Trending: Boldly going: NASA launches new 'Mission Equity'
In his tirade, the elder Biden further falsely claimed that "everything from the Wall Street Journal, every other major news outlet, has said what he's [the president] saying is simply not true — about my son." But in fact it was a major news outlet, the New York Post, that first broke the scandal, and others have picked up on the story.
The level of denial the senior Biden is demonstrating is unhealthy. If he is unable to deal with the reality that his son was involved in corrupt acts, how will he handle possible charges of criminal wrongdoing brought against himself?