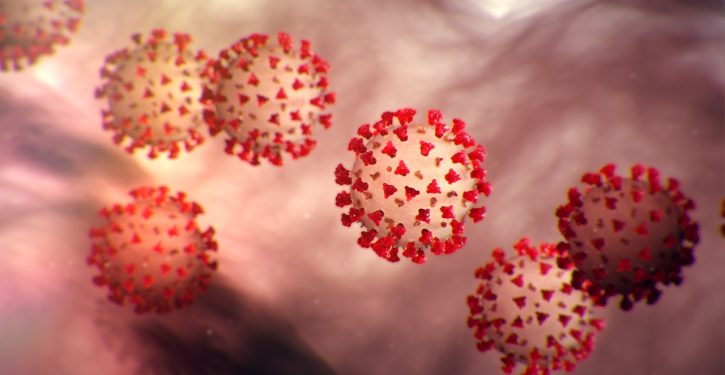 Many countries in Latin America — such as Brazil, Peru, Chile, Ecuador and Bolivia — have higher shares of their population infected with COVID-19 than the United States. They also have much more suffering to economic contraction as a result of COVID than the United States, whose economy has fared better than most world economies during the COVID-19 pandemic. In the second quarter of 2020, the United States fared better than any other major economy in the OECD than Japan, with America's economy falling by less than half the rate of the United Kingdom. The U.S. unemployment rate peaked at less than half of what many experts had predicted.
Bloomberg News reports on the hunger spreading across Latin America:
He couldn't feed his family. Matilde Alonso knew it was true but couldn't believe it. The pandemic had just hit Guatemala in full force and Alonso, a 34-year-old construction worker, was suddenly jobless. He sat up all alone till late that night, his mind racing, and fought back tears. He had six mouths to feed, no income and no hope of receiving anything beyond the most meager of crisis-support checks — some $130 — from the cash-strapped government.

Today, Alonso said, breakfast, lunch and dinner all look about the same in his house in El Jocotillo: maybe a tortilla with salt; maybe a tortilla with beans; maybe a bowl of rice and beans. "We used to eat meat. Now, there's no meat. We used to eat chicken. Now, there's no chicken. We used to drink milk. Now, there's no milk." Even bread, he said, is off the menu….In Latin America, a resurgence of poverty is bringing a vicious wave of hunger in a region that was supposed to have mostly eradicated that kind of malnutrition decades ago. From Buenos Aires to Mexico City, families are skipping on meals and swapping fresh produce for starchy and sugary items. Even in Chile, a developing-world success story, some neighborhoods are turning to community cook-ups in a throwback to the dictatorship era of the 1980s.

….
The United Nations' World Food Programme estimates that the Latin American and Caribbean nations in which it operates will see a surge of roughly 270% in the number of people facing severe food insecurity over the coming months. That rise — to 16 million from 4.3 million before the pandemic — is likely to be the steepest in the world and more than twice the estimated global growth rate.
COVID-19 has harmed America's retail sector, driven up unemployment, and wiped out many people's savings. But Americans can be thankful that hunger is rare in the United States.
Which Candidate Do You Support in the Republican Primaries?
The United States fared better economically than most of the world during the pandemic.  In the second quarter of 2020, the U.S. economy fell by 10.9% less than the United Kingdom, 7.8% less than Mexico, 2.5% less than Canada, and 4.3% less than France. It also fell by 14.4% less than India, the world's fifth largest economy, whose economy fell more than twice as much as the U.S. economy.
After its losses in the second quarter, the U.S. economy appeared to bounce back.  The U.S. unemployment rate fell to 8.4 percent in August, although it remains well above its rate prior to the pandemic, as many restaurants have gone out of business. Many experts had predicted that the unemployment rate would peak at over 30 percent. But it never rose above 14.7%.
The head of the St. Louis Federal Reserve Bank said the U.S. economy is bouncing back and lockdowns are no longer necessary. Bank president James Bullard said while lockdowns were "appropriate at the initial phase" of the coronavirus pandemic, governments now know more, "about which situations are dangerous and which are not so dangerous, so you can have more granular policy that mitigates risk."
However, the unemployment rate could temporarily rise again in October if Democrats and Republicans can't agree on legislation extending coronavirus relief. That legislation would provide a stimulus for the economy (although it would also cost the government a lot to extend coronavirus relief, and doing so would greatly increase the growing national debt).
Republicans and Democrats have proposed competing coronavirus relief bills and have not yet reached a compromise, and expanded unemployment benefits have expired in some states as a result.
Republicans have proposed spending $1 trillion, to cover extended unemployment benefits, aid to small businesses that keep employees on their payrolls, and stimulus payments. Democrats have proposed spending $3 trillion, to cover not just stimulus payments and extended unemployment benefits, but many other things as well. For example, the Democrats' bill "provides $500 billion in direct assistance to state governments to counter the fiscal impacts of the pandemic, $375 billion to assist local governments, $20 billion to tribal governments and $20 billion to U.S. territories," and "$25 billion in assistance to the Postal Service," according to CBS News.
The Democratic bill, the "HEROES Act," also contains provisions that might be viewed by conservatives as a poison pill, such as federal aid to illegal aliens, and provisions releasing prison inmates solely due to their age or temporary medical condition.
The HEROES Act includes provisions that would release prison inmates just because they are over age 50 or under 18. They could be released even if they have recently committed murder or sex crimes, and have served almost none of their sentence. Once released, inmates would not return to prison even when the coronavirus epidemic ends. Inmates would have to be released even if they have a communicable disease such as COVID-19. That is so even though some inmates are already deliberately contracting COVID-19 in hopes of getting released.
The HEROES Act requires the "Bureau of Prisons" to "place in community supervision" — supervised release — all prisoners who are "50 years of age or older," or below age 18. It also requires the release of prisoners with less than a year left on their sentence, and inmates with a "health condition," such as pregnancy, diabetes, "minor skin cancers," or a weakened immune system.
The HEROES Act also includes billions of dollars in refundable tax credits for illegal aliens. Illegal aliens often file tax returns, not in order to pay taxes, but rather to receive money from the IRS through refundable tax credits. Illegal aliens who file tax returns solely in order to receive tax credits from the IRS will receive additional money under the bill. As FactCheck.org notes, $4.2 billion in refundable tax credits were paid to illegal aliens by the IRS in 2010.