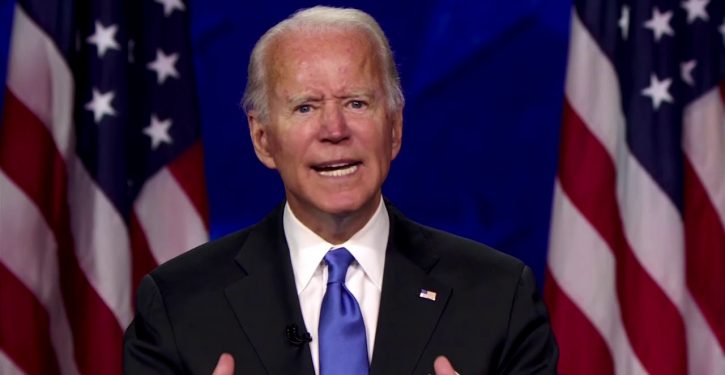 Every aspirant to the Oval Office makes a big promise for his first hundred days in office. Bill Clinton, for example, promised to focus like a "laser" on the economy, though as the Washington Post glumly admitted three months after Clinton's inauguration, "the first 100 days of his administration have looked more like a light show, flickering from Russian aid to national service, the reinvention of government to gays in the military to Bosnia."
Barack Obama told Americans he would need more like a thousand days to achieve his transformative agenda, noting that 100 wouldn't be realistic. He might as well have asked for 10,000 days, considering the way his presidency turned out. He did sign into law during his first 100 days the utterly meaningless Lilly Ledbetter Fair Pay Act, as well as rushing his ultimately $1.2 trillion stimulus package through a Democratic Congress.
So what great gift to the American people is Joe Biden pledging to deliver? As the video below reveals, he is promising to freeze deportations during his first 100 days. (In the video he says this will happen during the first hundred days of his campaign, not presidency, but that's his dementia talking.)
But it gets better. When his interviewer repeats his promise, Biden clarifies that he will authorize some deportations, namely of aliens in the country illegally who commit felonious crimes. (One supposes the Biden team views that as a gesture of compromise to the Right.)
Trending: First (possibly last) look at founders of newly 'liberated city' in Colorado
There's one big problem with Biden's pledge. That is that Americans' taste for decreasing deportations has been steadily declining since 1993. The number of Americans who are satisfied with the current level of deportation has remained fairly constant, at roughly a third, while the number who wants deportation to increase has steadily risen.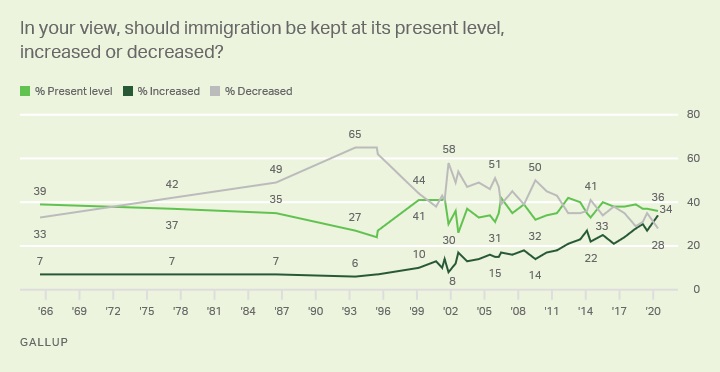 At a time when many in this country are out of work and/or having a difficult time making ends meet, this gift from Biden to his liberal handlers seems seriously ill-advised.