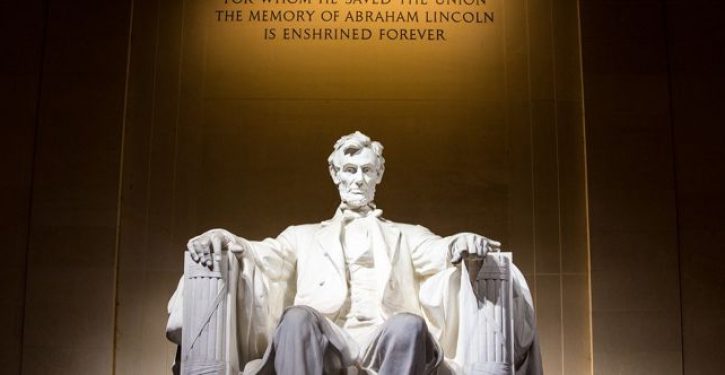 It's known variously as the Emancipation Memorial, the Freedman's Memorial, and the Emancipation Group, and it's stood in Boston's Park Square since 1876, the year the bronze casting was completed by sculptor Thomas Ball. And now it is in danger of suffering the fate of statues of Thomas Jefferson and George Washington, both of whom owned slaves.
Abraham Lincoln, of course, didn't own slaves. In fact, he was the president who issued the Emancipation Proclamation, declaring "that all persons held as slaves are, and henceforward shall be free."
So why is Tory Bullock, a black Bostonian, leading a crusade to remove the statue? Because it doesn't depict just Lincoln. It also includes a figure of a nearly naked black man, kneeling, in shackles. He is about to taste freedom for the first time once the great emancipator breaks his bonds with a symbolic sweep of his arm.
At least that is how the work was intended to be viewed. But that's not how Tory Bullock sees it. In an interview with Boston ABC affiliate WCVB, he explains, "[T]o me, it represents submissiveness. It represents: 'Know your place, because that's where you belong.'"
Trending: Media bury mass shooting because the shooter was black (but so were his victims)

Bullock says his petition has more than 7,000 signatures and the attention of Boston Mayor Marty Walsh, who Bullock posted is willing to talk about removing it.

"This is a great opportunity to get some local black artists involved in the creation of (a new) statue, to come up with something new that represents equality," Bullock said.
But Bullock's solution also misses an opportunity: to make the scourge of slavery real and palpable for young children who view the statue and wonder about it, as Tory Bullock once did. (RELATED: Historically ignorant BLM protesters deface statue of war hero who helped blacks)