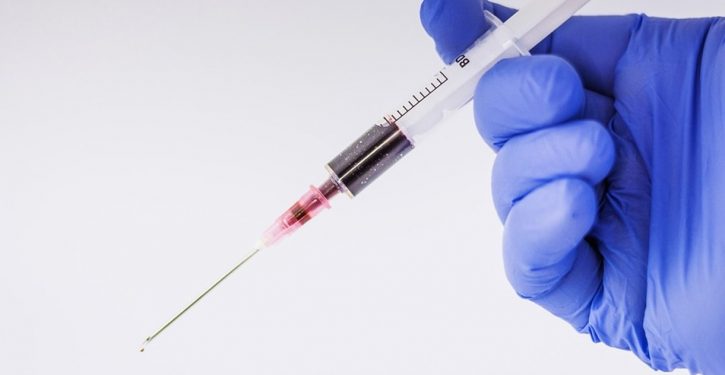 After mocking President Trump as a "snake oil" salesman giving the American people false hope by touting hydroxychloroquine as a possible effective treatment for coronavirus, many media outlets are being forced to dine on crow.
The drug, along with another antimalarial drug, chloroquine, was mentioned by the president very early on as a possible means to treat patients suffering from the virus. The media did their best to mock Trump as a liar for making the claims.
President Trump says it "would be a gift from Heaven.. God" if the Experimental Malaria Drug worked.

— Benny (@bennyjohnson) March 21, 2020
Trump Was Right
Hydroxychloroquine is now approved for emergency use to treat coronavirus by the Food and Drug Administration (FDA). The FDA has also approved the drug chloroquine on an emergency basis.
The New York Times on Wednesday reported that a study had shown the "drug helps virus patients improve," adding, "A group of moderately ill people were given hydroxychloroquine, which appeared to ease their symptoms quickly, but more research is needed."
Media Said He Was Lying
Prior to that, the media portrayed the president as a quack, even falsely accusing him of the death of an Arizona man after he and his wife ingested a fish tank cleaner with a similar name. It's one thing for the media to baselessly criticize Trump as they often do, but it's another matter altogether when their fake news stories affect people's lives.
The aforementioned efforts to blame Trump for the poisoning of an Arizona couple led to two governors – Steve Sisolak of Nevada and Gretchen Whitmer of Michigan, both Democrats – banning the use of the drugs by medical professionals. Both have since relented, reversing course from a ban to actually requesting the drug be shipped to their respective state by the federal government.
Imagine how many lives might have been saved if the media hadn't portrayed the recommendation by Trump as ineffective or worse, a killer. Maybe it's not the president who should be accused of having blood on his hands.
Cross posted at the Mental Recession