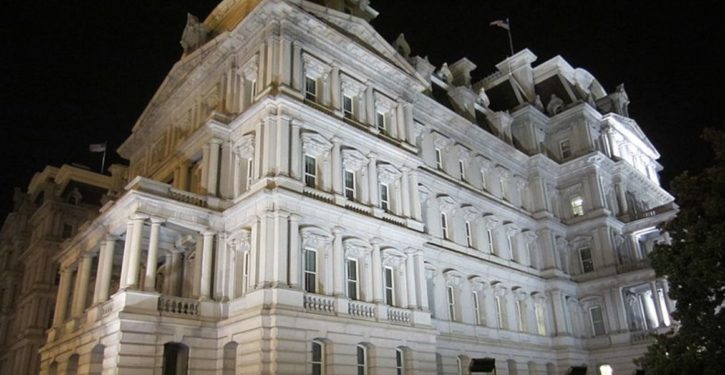 At The Federalist, Margot Cleveland has done her usual stellar job of harvesting analytical nuggets from the densely packed record we have growing on Spygate.  The latest pretext is the tactically-timed disclosure by the New York Times of the identity of FBI Case Agent 1, in the DOJ IG report on the handling of Operation Crossfire Hurricane.
The identity is that of Special Agent Stephen Somma, who at the time Crossfire Hurricane was launched, on 31 July 2016, was working at the FBI's New York Field Office.  Somma was moved to Washington to take part in Crossfire Hurricane, presumably because he had a unique distinction: he had been Stefan Halper's FBI handler since 2011.
I put it in those terms because – up front – that's what makes all the difference in how we see Crossfire Hurricane.
We can analyze it as if it was an investigation initiated in reaction to the "intelligence" about George Papadopoulos passed to the U.S. by Australian official Alexander Downer.  If we do that, we end up with a lot of questions that still need some kind of focusing filter.
But if we recognize that it wasn't an investigation, it was an operation – and one that wasn't actually being directed from the FBI or the Justice Department – we get that focusing filter in place very quickly.
The most important thing about Stephen Somma and his role in the summer of 2016 is that he was Stefan Halper's FBI handler – not his U.S. government handler; his FBI handler – and had been since 2011.
If you're curious what Stephen Somma looks like pic.twitter.com/BgTf7nzPU1

— Paulitically Incorrect (@paulgabella) March 3, 2020
Margot Cleveland asks an excellent question: whether it was really Somma handling Halper, or perhaps Halper handling Somma.  That's a good focusing question, and the timeline of the Spygate connections basically demands that it be asked.
Of the four subjects of Crossfire Hurricane – Papadopoulos, Page, Manafort, and Flynn – Halper had been in contact with three prior to the operation's launch.  He had made contact with Flynn in 2014.  There is less information on the nature of his contacts with Manafort, but according to the IG report, he had known Manafort "for years."
And he made contact with Carter Page at the Cambridge conference in July 2016, three weeks before the start of Crossfire Hurricane.  That was also, ostensibly at least, nearly three weeks before the FBI received the information from Alexander Downer about George Papadopoulos.  Moreover, the initial overtures to Page about attending the July conference had been in early June 2016, which means the intention to have Halper meet him was conceived at least that early.
In our Spygate drama, there's one actor we know Halper had been closely connected with longer than at least two of those three subjects.  That actor would be Case Agent 1, Stephen Somma.
There's another piece of the puzzle we have set before us.  It can't possibly be a coincidence that Carter Page was invited to the 2016 Cambridge conference by Mr. Steven Schrage, Stefan Halper's doctoral student and a former associate of long-time CIA official J. Cofer Black.  Cofer Black, an associate of John Brennan, was lately on the board of Ukrainian gas company Burisma – which link is not as much about Hunter Biden, or indeed any Biden, as it is about what the heck is the deal with Burisma, and why it keeps cropping up in odd Spygate and U.S. administration connections.
At this point, we actually know far more than we need to, to recognize the outlines of an operation here: a campaign with its own goals and intentions, as opposed to a reactionary "investigation."  One of the key indicators of an offensive campaign of this kind is the prior connections of the participants.  Another is a record of relevant – essential – events occurring before there was supposedly a pretext for them.
We have that, and more.  (In fact, we also know that the invitation for Carter Page to address the New Economic School in Moscow – a major event in the Steele dossier – was set in motion right around 24 April 2016, just weeks before Steele was contracted to compile the dossier; 12 days after the law firm Perkins Coie hired Fusion GPS for opposition research on the Trump campaign; and two days before George Papadopoulos was set up by Joseph Mifsud to meet with a Russian in London – 26 April – in order to be offered "dirt" on Hillary Clinton.  If the FBI had awareness of the particular machination around Carter Page, there is no evidence that the FBI was involved in instigating it.)
By the time the FBI was supposedly "investigating" the Fab Four of Crossfire Hurricane, the fingerprints of Halper's parent contractor were all over them.  Halper himself appears to be a hired gun; the central brain of an operation like this doesn't get compensated at a relatively low level from shadowy accounts in the Department of Defense.  But given his very opaque, academy-and-think-tank c.v. over the last three decades, and his peculiar foray into boutique banking starting in the 1980s, Halper is clearly embedded, opportune, and perfectly equipped, and has been there doing this sort of thing for a long, long time.
Margot Cleveland asks the right questions, such as why Stephen Somma, in his role as Case Agent 1, immediately zeroed in on Carter Page as the subject of the FISA application.  It may have been a combination of circumstances; e.g., a prior, unsuccessful attempt to get FISA authority (thought to be against Papadopoulos) in June 2016, along with the drying up after the March-April 2016 timeframe of both the preexisting Manafort surveillance, and the ability to backdoor NSA surveillance data with impunity.  (NSA Director Mike Rogers tightened that spigot significantly in April 2016.)
If the FBI needed formal FISA authority on someone, and Papadopoulos had been a no-go, perhaps Page was the next choice on the list.
That said, we shouldn't discount the possibility that some special expectation about the nature of Page's comms connections, in and of themselves, drove the dogged attempt – attended by such absurdly wrongful procedural activities – to put him under FISA surveillance.
What seems very likely at this point is that that had nothing to do with suspicions about Carter Page.  Rather, it had to do with the other subjects Page would have been in communication with.
Anyone who still thinks those other subjects were happenstance connections (or, for that matter, that they were Russians) hasn't caught up yet.
Cleveland's most important question is who was pulling the strings behind all this.  There is little doubt that Brennan was involved.  The intertwined dramas involving Joseph Mifsud and the many-splendored Ukrainian caper suggest that actors in Italy, the UK, and Ukraine were involved, at a minimum.  Moreover, the Michael Flynn aspect of the operation brings in connections that at least run through Turkey (and, as a bonus – talk about wagging the dog – Albania), even if they don't hit the jackpot there.
It is doubtful at this point that the actors were all government officials at the time of the most intense Spygate action.  Many of them had previously been government officials, of course.
It is extremely probable, on the other hand, that the subjects of Crossfire Hurricane were not discovered, but chosen – from the prior knowledge of Spygate actors outside the FBI who had known of those subjects, and known each other, long before July of 2016.