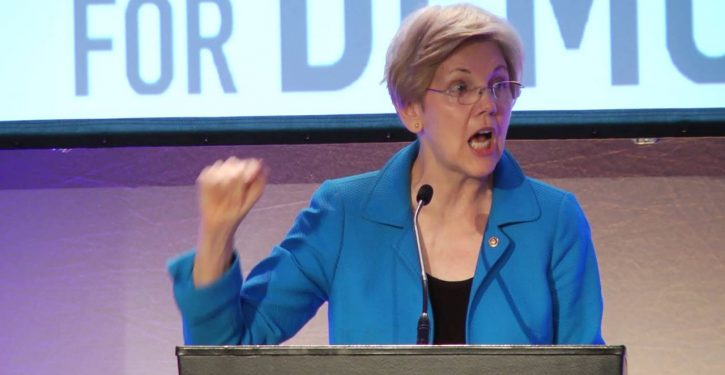 While skimming Twitter, I stumbled across this:
I found my 5yo daughter's Elizabeth Warren action figure in her bed when I was making it this morning. When I asked her why, she said "I was scared and she makes me feel brave". Warren is inspiring a whole generation of litle girls to grow up and move mountains. pic.twitter.com/EgB7syximI

— lisa hendricks (@MsLisaHendricks) January 22, 2020
Putting aside entirely the whole empowerment spiel, the question that arose first and foremost for me — "There is an Elizabeth Warren action figure?!" — was one of incredulity I was aware that there is an Ocasio-Cortez action figure available in the market. But for all her fatal flaws, the ex-bartender is in the headlines for reasons other than (or in spite of) her current status as a member of Congress. She is someone whose relative fame (notoriety?) you might expect toy makers to exploit.
But Warren? An "action" figure yet? Except for a recent gag-inducing aberration where she busted a move at a campaign rally, I wasn't aware she moved at all.
Yet here it is: The Elizabeth Warren Action Figure. It is available at the website FCTRY, and it sells for $20. There is even "clever" banter to go along with it:
The site doesn't reveal whether the doll comes with a change of clothing, but if it does it's an improvement on Warren herself, who always wears the same black slacks and jersey under a solid-colored blazer.
It doesn't appear the toy comes with a windup feature or a string that can be pulled to make it talk. Perhaps that's all for the best because if it did speak, no doubt whatever came out of its mouth would be a lie.