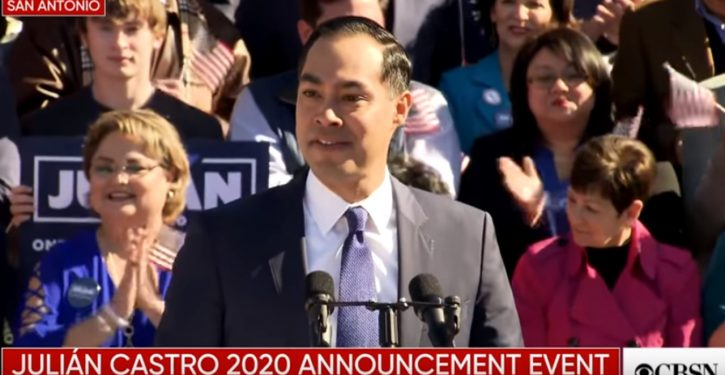 No wonder fake news has become such a pervasive problem. People have become so accustomed to getting their "headlines" from social media that they rarely bother to read further before forming conclusions. While evidence of this insidious trend transcends party lines, it seems to occur with far greater frequency among Democrats.
Take the following tweet by presidential candidate Joaquin Castro (D-Texas) in which he accuses the Trump administration of the "human rights violation" of deliberately separating migrant children from their parents and then putting them up for adoption. Castro's tweet, as you can see, was inspired by another tweet, this on from the Hill, promoting a story that ran last year.
The Trump Administration intentionally separated kids from their parents and then put the kids up for adoption — permanently separating them.

This is a human rights violation committed by the United States government. https://t.co/DGeV0Na4WG

— Joaquin Castro (@Castro4Congress) October 19, 2019
Trending: Media bury mass shooting because the shooter was black (but so were his victims)
If Castro had bothered to link through to the story, he might have discovered that The Hill's reporting is secondhand, drawn from an Associated Press article that opens with a heart-rending anecdote about a  2-year-old Salvadoran child named Alexa who was taken from her mother and placed with an adoptive American family.
And if the senator had really done due diligence and read the entire AP story, he would have found this in the seventh paragraph:
Alexa's case began in November 2015 under the Obama administration, years before Trump's family-separation policy rolled out. Her 15-month separation from her mother exposes the fragile legal standing of children under the care of the federal Office of Refugee Resettlement and a flawed, piecemeal system that can change the course of a child's life. [Emphasis added]
(h/t Twitchy)