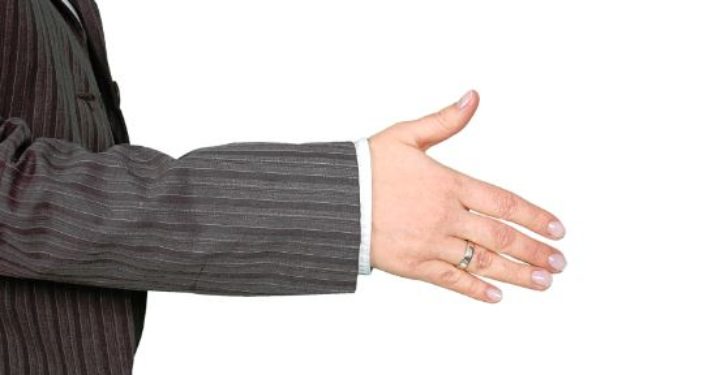 Several years ago, a curious sit-in was staged at Princeton University. As LU reported at the time, demonstrators calling themselves the Black Justice League (BJL) occupied one of the main buildings on campus, threatening to remain entrenched until the administration acceded to three race-centric demands, one of which was to "acknowledge the 'racist legacy' of" one of the university's most esteemed alumni, former U.S. President Woodrow Wilson, by expunging his name from any campus facilities that carried it.
When the university caved the demands after only two days, the protesters saw an opportunity to extort even more and came up with three fresh demands. What made the sit-in curious was that one of these ad hoc demands was for "affinity housing" for black students. In case you're not smart enough to have gone to Princeton, where you learn all kinds of big words, that's  a euphemism for segregated dormitories. Naturally, the students making the demand it couched it in more highfalutin terms, but it all boiled down to the same thing: Sixty-one years after Brown v. Board of Education of Topeka, incoming freshman at Princeton wanted to turn the clock back.
This bit of nose-thumbing came to mind when I read in Fortune that the first LGBTQ credit union has opened.
On Monday, the state of Michigan approved a charter for Superbia Credit Union, which "will offer products which are often outside the scope of a more traditional lender, such as loans for transgender people in the process of transitioning." Myles Meyers, the union's founder is quoted as saying:
I can walk into a bank or credit union and apply for a loan or credit card or savings accounts and frankly, no problem. If I walked in to the same institution with my husband, we can come across different responses and welcome. And this is where it all starts to change for the community.
But is true that banks and credit unions frown on gay couples? Not according to the very next paragraph of the Fortune article, which reads:
Large swaths of corporate America now advertise their support for LGBTQ rights, and hundreds of companies have signed on to support federal and state laws to give equal protection to the community.
There's even an incentive for banks to court the business of gay couples, according to a subsequent paragraph: "The combined buying power of the U.S. lesbian, gay, bisexual and transgender adult population was estimated at $987 billion in a 2017 projection by Witeck Communications."
So at a time when the Left is preaching non-stop that diversity is what makes America go round, why is self-segregation something to be tolerated, much less applauded? Instead of build walls (which the Left famously despises) why not fix what's broken in the current banking system (which has been known to charge more for financing to gay couples)?