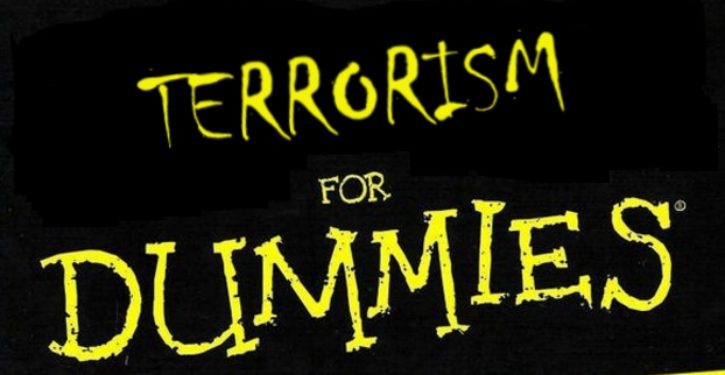 So many more people would have died in a terrorist attack on a New Zealand mosque if it were not for the heroism of Abdul Aziz, a Muslim originally from Afghanistan. When he heard gunshots at Linwood Mosque, Abdul Aziz confronted and chased the attacker causing him to flee. Thanks to his heroic efforts so many lives have been saved. Sky News has an interview with him that is embedded at this link. Some highlights of the interview are quoted at Hot Air in "Abdul Aziz stopped the shooter at the Linwood mosque with a credit card machine and an empty gun."
Conservatives need to do a better job of appealing to Muslim voters, especially those who serve in our military or run small businesses. Right-wing demonization of Muslims has increased progressives' political edge among Muslims. That may make it easier for progressives to take over state legislatures and impose policies that will wipe out countless jobs, bankrupt many businesses, attack religious freedom and free speech, and eliminate any limits on late-term, partial birth abortions that are tantamount to infanticide.
In Virginia, progressives are poised to take over the state legislature this fall, and impose policies that will wipe out countless jobs. Thanks to the scandals plaguing the Governor (who is accused of racism and support for infanticide) and Lieutenant Governor (who is accused of being a serial rapist), conservatives will not lose as many seats as I earlier suggested. But even so, thanks to judicially-ordered redistricting, progressives are virtually guaranteed to take over both chambers of the state legislature, even if by a very narrow margin (as pollsters continue to predict).
Conservatives might hold more seats in the Virginia legislature if Muslim-haters had not sabotaged the campaign of conservative, pro-business Muslim candidate Faisal Gill, leading to his liberal opponent winning that Virginia House of Delegates district by a 4% margin. Pointless attacks by right-wingers on Gill understandably disturbed Muslims and made them vote for progressives by an even bigger margin in all subsequent state elections. Stupid right-wingers also called for the deportation of Republican Virginia Delegate David Ramadan, a Lebanese immigrant, when he criticized Donald Trump during the 2016 primaries, based on the false assumption that he was a practicing Muslim (he isn't).
Trending: As feds buckle under border influx, Abbott surges TX forces to shut 6 crossing points; awards contract for border wall
Conservatives should be nicer to Muslim Americans. They should support more waivers of the travel ban that the Trump administration imposed on several predominantly Muslim nations. The government's rigid refusal to grant waivers of the travel ban to deserving, law-abiding relatives of American citizens is dividing families, and keeping out people who could become economic assets to the United States.
The Trump administration should also stop trying to keep the spouses of highly-skilled H1-B visa holders from working. These visa holders are legally in America temporarily to work, usually for a six-year period. Their spouses, who are legally in the country along with them, should be allowed to work, too, to expand our economy, pay taxes, and fill shortages of skilled labor.
In his most recent State of the Union address, President Trump said we need more legal immigration to address shortages of skilled labor. And as USA Today reported:
Trump [has] said he wants to see more legal immigration because additional workers are needed by companies moving back to the United States. 'I need people coming in because we need people to run the factories and plants and companies that are moving back in,' he told a group of reporters from regional newspapers. 'We need people.'"
Yet his goal of creating jobs and expanding industrial productivity is being frustrated by his own administration's proposed restrictions on the ability of spouses of visa holders to work.
If a family is in the country legally, the government should encourage as many of its members as possible to work. That will generate more tax revenue and thus reduce America's skyrocketing budget deficit. Yet 90,000 spouses of visa-holders could soon lose their ability to work in America, thanks to proposed regulatory changes by the Trump administration to the H-4 program. The majority are women from India with advanced degrees and years of work experience, and thus are economic assets to the United States while they are here. Most Indians are Hindu, but about 14% are Muslim.
As USA Today notes, these restrictions on spouses working could drive away top international talent sought by American companies, making them less innovative and productive.