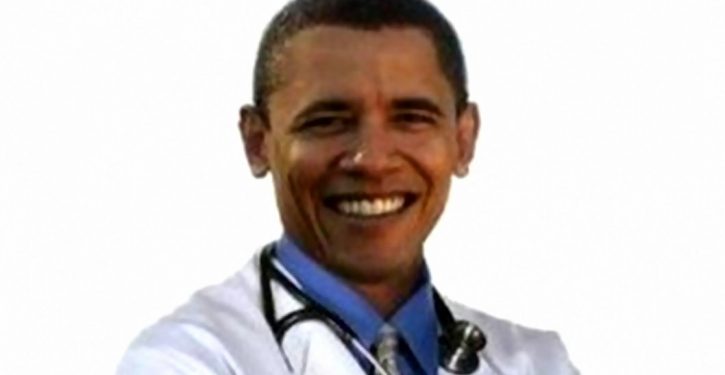 Federal prosecutors framed a senator by concealing exculpatory evidence — and paid little price for doing so, notes Clark Neily, a lawyer at the Cato Institute.
A popular U.S. senator, Ted Stevens (R-Alaska), narrowly lost his race for reelection in 2008, because prosecutor misconduct led to his conviction just before the election, wiping out much of his popular support. As a result, Obamacare was later enacted, expanding federal healthcare costs, and increasing the budget deficit and America's national debt over the long run.
Obamacare overcame a filibuster without a vote to spare. The deciding vote was provided by Senator Mark Begich (D-Alaska), who replaced Stevens in the Senate. If Stevens had not been convicted, he would have been easily reelected as he had been in prior elections, and the healthcare bill would not have passed.
Only after the election did Judge Emmett Sullivan discover the misconduct and overturn Stevens's conviction.
Trending: Retired cop's guns confiscated, license revoked, based on word of waitress
Thus, prosecutorial misconduct can have huge implications. But the wrongdoers were barely penalized.
As Neily notes, the "prosecution of Sen. Ted Stevens featured persistent, deliberate cheating by DOJ prosecutors who intentionally withheld favorable evidence they knew they were obliged to disclose, resulting in worst ethical scandal in DOJ history. What was the max punishment any of them received?"
Not much: "A single Stevens prosecutor was transferred to another office."
Another attorney describes some of the prosecutorial misconduct at The Federalist:
According to the government's theory of the case, Alaska Sen. Ted Stevens underpaid for renovations on his cabin in a scheme to accept a non-cash bribe from a foreman for his contractor named Rocky Williams. During the mock cross-examination, the prosecution became alarmed when Williams was easily led into adopting the defense's theory of the case. Both the prosecution and the defense had Williams under subpoena. This would not do. So the prosecution filed an affidavit before Judge Emmet Sullivan claiming that the witness would be too sick to testify. Instead of campaigning for his re-election in Alaska, then, Stevens defended himself in a rigged felony trial in Washington D.C., not knowing that the government had hid evidence and spirited away an exculpatory witness. Stevens lost the trial…DoJ successfully swung a key Senate seat by prosecuting the senator in the crucial months before the election.

Judge Sullivan ultimately discovered the prosecution's misconduct because of an honest FBI whistleblower. The judge then commissioned a 525-page report that presented withering evidence of DoJ misconduct. … History has exonerated Stevens of any wrongdoing. There was no bribe, because Stevens paid the full value for the improvements. In fact, Stevens and his wife had paid more than $160,000 for renovations that independent appraisers valued at less than $125,000 at the time.