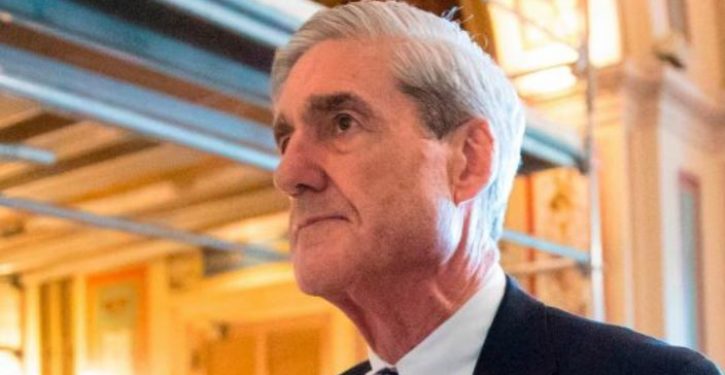 There has been a lot of ink expended already on the uncharacteristic outburst from Judge Emmet Sullivan in his hearing in federal court on the sentencing proposals for Michael Flynn. It's not my plan to rehash it here, except to summarize the main points highlighted by the media.
Sullivan asked a constructive question about whether Flynn's behavior in relation to another case – that of his firm's lobbying for Turkey – was thought by Robert Mueller to have risen to the level of "treason."  And Sullivan suggested that under that condition he would be disgusted by what Flynn had done.
Not surprisingly, the reporting on this universally described Flynn and his lawyers as "stunned" by the judge's outburst.  The language was arguably prejudicial.  Some commentators are even suggesting that Sullivan should be sanctioned.
That is all a separate argument from the point I want to make here.  The media have largely misrepresented the judge's comments to make them come off, straightforwardly, as if Sullivan in fact thought Flynn had been treasonous and behaved in a disgusting manner, and that appears to be an inaccurate representation.  But that's not the point I want to make either.
The point instead is this.  I don't know why the judge indulged in this outburst.  No one seems to.  But what came of it is actually important, and not because of the media's focus on it and the bad odor it may put General Flynn in.
The important thing Judge Sullivan accomplished – perhaps even inadvertently; I can't be sure – is that we have the Mueller prosecution on record disclaiming an interest in or intention to charge Flynn under the Logan Act or pursue a charge of treason on any basis.
The Mueller team gave responses to the judge on those matters on the record, in court.  I referred readers to the Twitter thread posted by Techno_Fog in my earlier article about this, and include his tweets on that here.
Judge brings up the Logan Act – the Act"that no one has ever been prosecuted under"

The Special Counsel hedges.

The facts could "potentially support a violation of the Logan Act" but the gov't isn't considering it. pic.twitter.com/6nm3oyKfkC

— Techno Fog (@Techno_Fog) December 19, 2018
The "treason" discussion

Judge: Is there an opinion about the conduct of Flynn that rises to the level of "treasonous activity"?

SC: "that was not something that we were considering in terms of charging the
defendant." pic.twitter.com/WWJMrkwSRF

— Techno Fog (@Techno_Fog) December 19, 2018
Now the Special Counsel offers his own mea culpa on the treason question.

"The gov't has no reason to believe that the defendant committed treason" pic.twitter.com/VY2XmdRE72

— Techno Fog (@Techno_Fog) December 19, 2018
(There are some other reference, but these are the main passages.)
That means that in the lobbying case, involving Turkey, the prosecution would have a harder time painting Flynn as a conspirator to act against the interests of the United States.
In the lobbying case, the potential charge against Flynn has always been discussed in the media as failure to register as the agent of a foreign government under FARA – which is basically a paperwork drill in the absence of evidence that the failure is for a nefarious purpose.  Two other persons involved in the lobbying by the Flynn Intel Group (FIG) have been indicted on a charge of conspiracy to hide the Group's work for the Turkish government, by making the contract with a Turkish businessman.  But it's hard to see the point of bringing that very rarely mounted charge unless the purpose of the enterprise was something that matters; e.g., something damaging to U.S. interests.
The media narrative holds that FIG's work was intended to get dissident cleric Fetulleh Gulen extradited from the U.S. to Turkey, something Recep Tayyip Erdogan has demanded for years.
But lobbying for that can hardly be called doing damage to U.S. interests.  It's lobbying; it's not, say, bribery or espionage.  Lobbyists go in the front door and talk to responsible officials.  Some of what they do can shade over into illegal behavior, to be sure, but there's no indication that Mueller has alleged any such behavior, other than the alleged "conspiracy" to conceal the ultimate client for the FIG's lobbying in 2016.
Not only is there no evidence, but Mueller's team is now on record telling a judge that they have no intention of pursuing Flynn over treason or violating the Logan Act.  I assume Flynn's defense counsel is glad to pocket that gift.
Ultimately, it does perpetuate real questions as to what Mueller's boresight on Flynn is all about.  If there's nothing meaningful about U.S. interests or security behind the lobbying-for-Turkey prosecution, what's the real point of that prosecution? Presumably, it's to hold Flynn himself at increased, and open-ended, risk.
Yet that effort by Mueller seems greatly out of proportion to what Flynn could implicate Donald Trump in.  Pressure on Flynn is not the path to impeachment.  The two men had no dealings before 2015; Flynn knows comparatively little about Trump, and is manifestly not a fruitful source of impeachment bait on him.  Mueller can hold Flynn at risk until the cows come home, and it won't expand the options against Trump.
The target seems to be Flynn himself.  I am led to wonder if Judge Sullivan was testing for the intensity of this pit bull determination on Mueller's part, by repeatedly offering Flynn the out of withdrawing his plea.  (See Michael Ledeen on how that interchange went.)  Clearly, the plea to false information is a deal made under duress – but what is the nature of the greater threat Flynn avoids by making it?
We've known about the reported pressure on Flynn through threats against his son, and to Flynn's financial resources.  But that's not what Sullivan would have had in mind.  That's simple stuff, evidence of the effect.  At this point, it's the cause that's more of a mystery here.  The motive for Mueller, not the means of exerting pressure, is the real question.
Sullivan has his answer, I think, and so do we.  There's no "national security" behind that greater threat.  There's nothing in it that would stick to Trump.  But there's something in all this that keeps Mueller focused on Flynn, and apparently determined to hold him locked in a very specific position.  Mueller isn't trying to destroy Flynn in the sense of sowing every acre with salt, but he clearly wants to ensure that Flynn will have his credibility impaired, and will be immobilized under a threat of retaliation at least until the statute of limitations expires on the FARA violation.
The obvious deduction would be that Flynn can "sing" about something that implicates not Trump, but the establishment of which Mueller is a representative.  Of course, we don't have any way of proving that.  But, unlike Trump's background and business dealings, the national security establishment is something Michael Flynn does know a very great deal about, and had a long connection with.
Maybe Sullivan's outburst was just a "break."  Maybe it was an act of God.  Whatever it was, it elicited some very important information from Mueller that we wouldn't have gotten any other way.