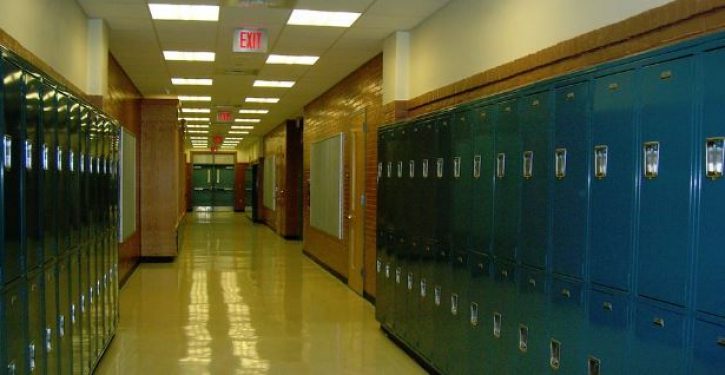 On Tuesday, the White House released a report containing proposals designed to prevent school shootings. The recommendations were made by President's Trump's federal school safety commission, which was formed in response to the Parkland massacre.
One of the proposed recommendations, which many on the Right agree is long overdue, is to roll back an Obama-era policy that was meant to eliminate racial disparities in school discipline. Many critics, including LU legal analyst Hans Bader, have argued that the policy leaves school administrations reluctant to take action against potentially dangerous students.
This point was driven home a week ago today when a large student at a Dallas high school went ballistic on a substitute teacher on whom he had many pounds and inches. A cell phone recording by another student captures the moment when the aggressor shoves the teacher to the floor and begins punching and kicking him. According to Fox4 Dallas, the teacher received only minor injuries and was treated by the school's nurse. But the outcome could have been much worse. Here's the video.
https://youtu.be/rWNbL_ARoOc
Fox4 interviewed Rena Honea, president of the Alliance-AFT Teachers Association, who said the video highlights how much bigger the student is than the teacher.
"That's a very frightening thought," she said. "So many of our students in secondary schools are large individuals. They've just grown. It is a scary situation for both male and female."
The report notes that the student "has been disciplined, and Dallas ISD's police department is investigating if criminal charges should be filed." This sounds like a step in the right direction, especially since, according to Honea, "the state legislature has taken away a lot of options that teachers have when it comes to unruly disruptive volatile students. For a great degree, teachers' hands are tied."