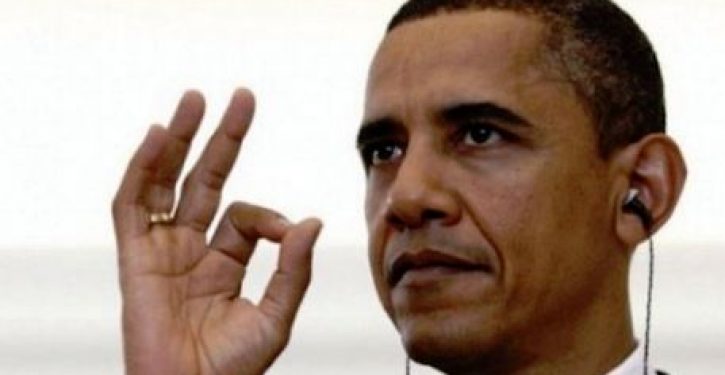 One lawbreaker deserves another, it seems. According to an investigation by the Immigration Reform Law Institute (IRLI), former President Barack Obama's Department of Health and Human Services (HHS) awarded multiple contracts worth over $310 million to a single nonprofit group in 2015 and 2016. The purpose of the contracts was to provide attorneys for Unaccompanied Alien Children (UACs) so they could avoid deportation from the United States. Per the document used to solicit attorneys, UACs are:
those who: (1) have no lawful immigration status in the United States; (2) have not attained 18 years of age; and (3) with respect to whom – (i) there is no parent or legal guardian in the United States; or (ii) no parent or legal guardian in the United States is available to provide care and physical custody.
The Vera Institute of Justice (VERA), a nonprofit group that provides immigrants with access to legal services, received the contract to provide "direct legal representation" to the UACs and to recruit and to train pro bono attorneys. The group also had to arrange for the UACs to have legal representation once they were turned over to a sponsor.
According to the Immigration and Nationality Act, UACs have the right to be represented by counsel at deportation hearings. But the law explicitly states that the funds for this representation are not to be footed by taxpayers.
Sec. 292. [8 U.S.C. 1362] In any removal proceedings before an immigration judge and in any appeal proceedings before the Attorney General from any such removal proceedings, the person concerned shall have the privilege of being represented (at no expense to the Government) by such counsel, authorized to practice in such proceedings, as he shall choose. [Emphasis added]
In other words, Obama's HHS was breaking the law when it recruited and paid VERA.
Dale L. Wilcox, executive director and general counsel of IRLI, commented:
These unauthorized payments have undoubtedly speeded-up [sic] UACs' release from detention facilities to join their families, relatives, or fellow gang members – or help them reconnect with and pay 'pandillas,' the criminal cartels that make enormous profits from controlling human trafficking over the southern border. My guess is that average voters would not be pleased to know that such vast amounts of their tax dollars are being spent in aid of this giant criminal enterprise.
He's correct. The average voter will not be happy, but based on Obama's track record as president, the average voter will not be very surprised either. During his eight years as president, Obama regularly ignored the law and the constitutionally protected separation of powers on the illegal immigration issue.
Cross posted at The Lid