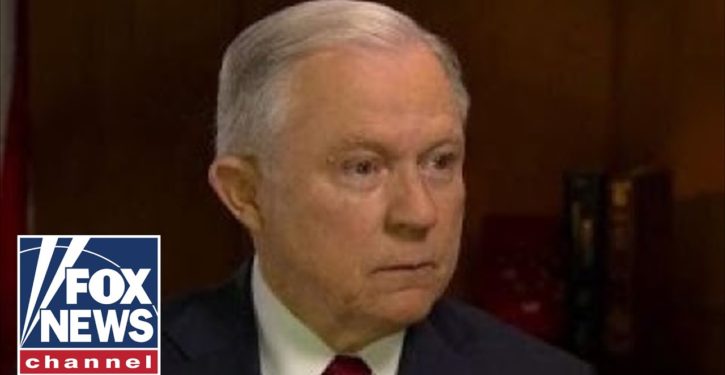 And so it begins. According to NBC New York, the 71-year-old AG stepped down at the president's request.
The move was a long time in coming, and the only question that remained to be answered was how soon after midterms Sessions would go. The answer, we now know, is not quite a full day.
A flash point that dates to the beginning of Sessions's tenure was his decision to recuse himself from the Mueller probe, instead placing the investigation in the hands of  Deputy Attorney General Rod Rosenstein, who's own dismissal has long been a point of speculation.
Among Rosenstein's other questionable actions was his refusal to say while testifying before Congress whether the Obama administration attempted to undermine Donald Trump's campaign.
With Sessions out, Rosenstein will no longer manage the investigation.
As to who will succeed Sessions as head of the Justice Department, the president would not say, tweeting only in the last hour:
….We thank Attorney General Jeff Sessions for his service, and wish him well! A permanent replacement will be nominated at a later date.

Trending: Illegal alien tortures elderly woman to death: Media silent

— Donald J. Trump (@realDonaldTrump) November 7, 2018
For your convenience, you may leave commments below using either the Spot.IM commenting system or the Facebook commenting system. If Spot.IM is not appearing for you, please disable AdBlock to leave a comment.