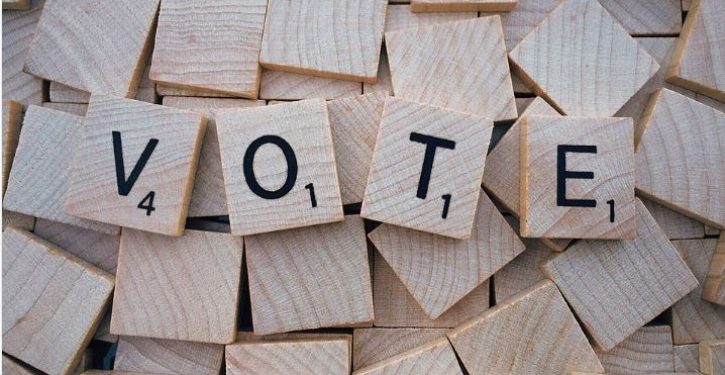 Usually when you are urged to remember a name, it often belongs to a historical figure who was famously wronged or made a heroic sacrifice. Ariel Dumas fits neither of those categories. She is about as far from heroic as a person can get.
You are urged to remember her because she is emblematic of today's liberal Democrat, which is to say utterly lacking in common sense and compassion despite believing the opposite. For another example of today's Democrat, look no further than former Vice President Joe Biden, who told fellow party members at a rally this past weekend that "we are in a battle for America's soul" and need to "reset our nation's moral compass." Then, in the next breath Biden did a total about-face and spoke of punching out a Republican running for the Senate.
Like Biden, Ariel Dumas, who makes her living writing obscenities that are read on-air by talk show host Stephen Colbert, believes she occupies the moral high ground. But she proved precisely the opposite following the Democratic circus attending Justice Brett Kavanaugh's confirmation hearings by tweeting "Whatever happens, I'm just glad we ruined Brett Kavanaugh's life."
Dumas offered her malediction despite the fact that during the travesty, which lasted some two weeks, all Democrats were able to demonstrate was that Christine Blasey Ford might — might! — have believed that she was sexually assaulted by Kavanaugh decades earlier. Not a single witness was able to corroborate her story.
Trending: First (possibly last) look at founders of newly 'liberated city' in Colorado
Since that time, one accuser after another has confessed to inventing an allegation of rape or some other obscentiy by Kavanaugh. And now testimony by a man who admits to a sexual encounter with Ford that shares many of the details she described has come to light.
The living hell the Democrats manufactured for the judge and his family, meantime, endures. He will be denied the inaugural walk down the Supreme Court steps taken by every justice before him due to security concerns. Death threats against the family continue to be made.
Despite all this, no apology has ever been made by the Democratic members of the Senate Judiciary Committee, who decided during the hearings the burden of proving innocence rested with the accused, not the accuser. On the contrary, Democrats have made it clear they are out for blood if they take control of the House and/or Senate. They look not only to take down the president but to exact another pound of flesh from Kavanaugh, as though they haven't done enough.
This is why when you pull the lever or pencil in your choices or cast your ballot via touch screen today I ask that you keep Ariel Dumas and her callousness in mind.