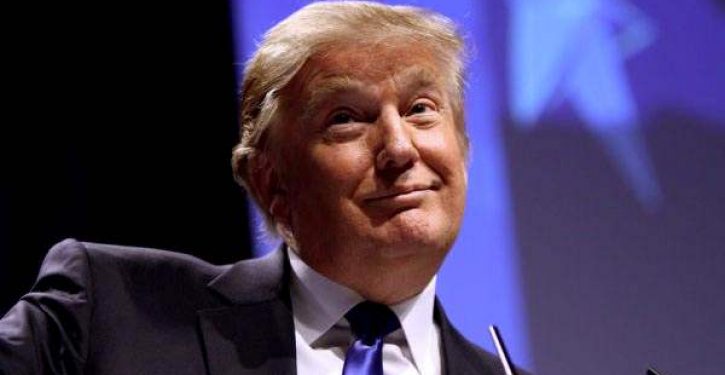 No word yet whether she will be taking her motley crew on the road between now and Election Day, but erotic novelist Dawn Robertson has hit on a curious message that she hopes will persuade voters to cast their ballot for Democrats on November 6. She assembled a group of women of different sexual orientations, races, and body types — herself included — for a nude photo shoot.
The series, titled "Grab Them By The Ballot" (get it?), is somehow intended to highlight Republicans' attacks on so-called women's reproductive rights and transgender people.
According to the Daily Mail, Robertson, a graduate of Harvard Law School, "found her models, including a transgender woman, a Latina, an abduction survivor and one who is pregnant on social media and the street." She is quoted as saying:
I hope that the pictures encourage women and marginalized communities to vote. I want them to know that their voice matters and this is serious sh*t.
I'm inclined to agree that this is sh*t, but I would use an adjective other serious to further describe it — maybe crazy. I appreciate that Robertson earns her daily bread depicting lurid descriptions of sexual acts and that her mind is pre-programmed to the message "sex sells," but how does she imagine that a display of female nudity is going to drive women — or anyone else — to the polls?
News of the stunt generated some predictable responses on Twitter:
"We are very serious people! Why doesn't anybody respect us?!" https://t.co/igzXcLspHt

— Katie Pavlich (@KatiePavlich) November 2, 2018
I thought women weren't supposed to use their bodies to sell themselves or an agenda? Well it's not working either! I'm so glad I'm a strong woman who runs everyday for myself and not a party!!! I don't need to put myself out there like this catastrophic photo…The point???

— Kimberly Russo (@kcrdesign) November 2, 2018
That's enough to make anyone run. Dems keep USING AND ABUSING women to further their agenda. It ain't gonna Work

— Angie (@anglar5) November 2, 2018