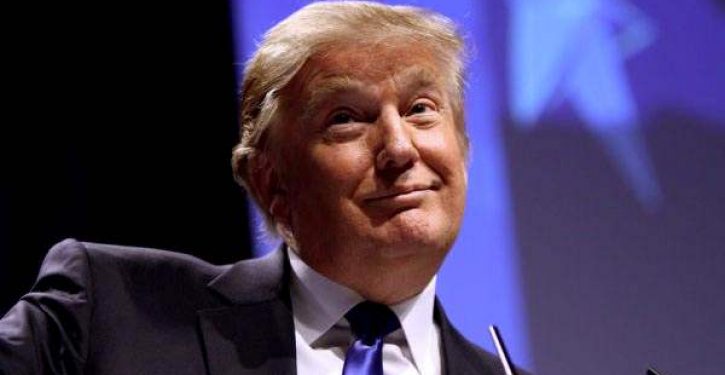 No word yet whether she will be taking her motley crew on the road between now and Election Day, but erotic novelist Dawn Robertson has hit on a curious message that she hopes will persuade voters to cast their ballot for Democrats on November 6. She assembled a group of women of different sexual orientations, races, and body types — herself included — for a nude photo shoot.
The series, titled "Grab Them By The Ballot" (get it?), is somehow intended to highlight Republicans' attacks on so-called women's reproductive rights and transgender people.
According to the Daily Mail, Robertson, a graduate of Harvard Law School, "found her models, including a transgender woman, a Latina, an abduction survivor and one who is pregnant on social media and the street." She is quoted as saying:
I hope that the pictures encourage women and marginalized communities to vote. I want them to know that their voice matters and this is serious sh*t.
Trending: Cartoon bonus: Happy Birthday, Mr. President!
I'm inclined to agree that this is sh*t, but I would use an adjective other serious to further describe it — maybe crazy. I appreciate that Robertson earns her daily bread depicting lurid descriptions of sexual acts and that her mind is pre-programmed to the message "sex sells," but how does she imagine that a display of female nudity is going to drive women — or anyone else — to the polls?
News of the stunt generated some predictable responses on Twitter:
"We are very serious people! Why doesn't anybody respect us?!" https://t.co/igzXcLspHt

— Katie Pavlich (@KatiePavlich) November 2, 2018
I thought women weren't supposed to use their bodies to sell themselves or an agenda? Well it's not working either! I'm so glad I'm a strong woman who runs everyday for myself and not a party!!! I don't need to put myself out there like this catastrophic photo…The point???

— Kimberly Russo (@kcrdesign) November 2, 2018
That's enough to make anyone run. Dems keep USING AND ABUSING women to further their agenda. It ain't gonna Work

— Angie (@anglar5) November 2, 2018
For your convenience, you may leave commments below using either the Spot.IM commenting system or the Facebook commenting system. If Spot.IM is not appearing for you, please disable AdBlock to leave a comment.