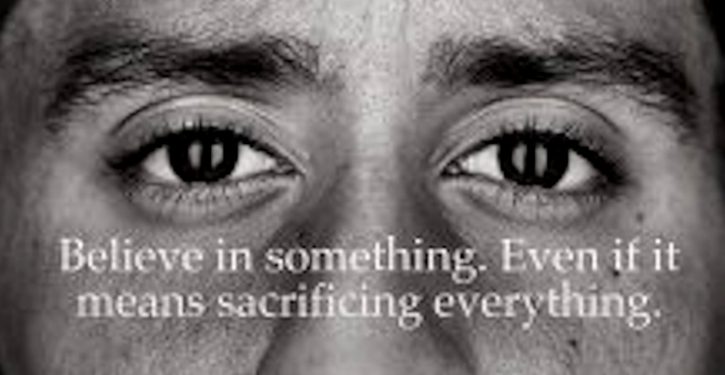 I'm reminded of Barack Obama's advocacy for a "civilian army" whose purpose, in his words, would be to "achieve the national security objectives" that the military can't or won't. Obama never dwelt long enough on this loony idea to give a complete accounting of what those objectives might be, though one can surmise from the former president's own "work experience" that one of the ranks in the civilian army might be "community organize first-class."
Similar thinking appears to underlie the modest proposal made at "LGBTQ Nation" by Warren J. Blumenfeld, editor of "Homophobia: How We All Pay the Price" and co-editor of "Readings for Diversity and Social Justice." The piece is titled "Is it time to expand the definition of 'veteran?'" His answer to his own rhetorical question is obviously yes. He writes:
I took my dog to our veterinarian for a yearly check-up examination. Afterwards, we stepped to the reception desk to pay our bill. Just ahead of us, the medical technician informed a man paying for his dog's medications that his bill included a 10% price reduction since he was a military veteran.

I thought that this was not only appropriate, but that defenders of the country's security should be given an even greater discount.
But — surely you knew there was a but coming — Blumenfeld's goal isn't merely to express his gratitude to our former fighting men and women for their service. Rather, it's to suggest that maybe it's time to expand the definition of veteran to include the other fighting men and women (viz., social justice warriors). "It is unacceptable when one's love of country is called into question when advocating for peaceful means of conflict resolution," he writes toward the end of the article.
But here he's being disingenuous because there is nothing peaceful about the way social justice warriors comport themselves. The loose amalgamation of anti-Trumpers that calls itself Antifa is notorious for its use of physical force to build what Blumenthal calls "a better and more just society." He writes loftily of reducing "violence and injustice," but the SJW answer to that goal is to smash people who disagree in the head with a metal bike lock.
Not all action by SJWs is physically violent but neither is it peaceful. On Friday, the editor of the hard-left website Think Progress tweeted out "Tell me again why we shouldn't confront Republicans where they eat, where they sleep, and where they work until they stop being complicit in the destruction of our democracy." He was expanding on the already well-rehearsed practice of disrupting the restaurant meals of conservatives, tossing coffee or any other beverage handy on them for good measure.
The goal of Warren Blumenfeld's 1,000-word appeal is not really to get discounts at businesses (at least I hope it's not) but to get respect from those who disagree with his views about what's important. I for one will begin respecting social justice warriors when they act in a manner deserving of respect.