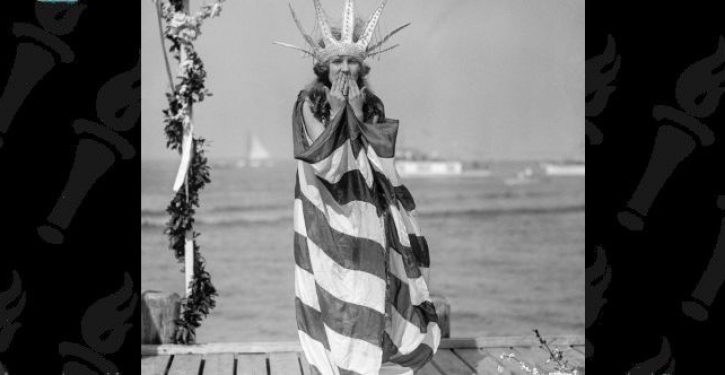 It is hard to imagine that a beauty pageant contestant will ever provide a more memorable answer to her "intellect" question than the 2007 Miss Teen USA contestant from South Carolina, Caitlin Upton.
Here was the question: "Recent polls have shown that a fifth of Americans can't locate the U.S. on a world map. Why do you think this is?"
Before moving on to Upton's answer, I'd like to express my skepticism about those so-called polls. We have seen numerous indications of how utterly horrendous some of our fellow countrymen are at, for example, naming the three branches of government or identifying the current vice president. But a fifth of Americans can't identify their own country on a map? That's a little hard to swallow.
Which is not to say I would be surprised if Upton couldn't. Here's her answer to the "map" question:
Fast-forward to this year's crop of contestants for the title of Miss America, and you won't find anyone in Upton's league, though you will find some vapid answers. Via the Associated Press:
Madeline Collins, Miss West Virginia, was asked an onstage question Friday night about what she feels is the most serious issue facing the nation.

She replied "Donald Trump is the biggest issue our country faces. Unfortunately he has caused a lot of division in our country."
So the most serious threat to our country is not North Korea or terrorism or even — if you're of a mind — global warming. It's the president's divisiveness. A Gallup poll conducted in 2012 found Barack Obama tied for the dubious distinction of "most polarizing president in history," but this genius from West Virginia has obviously been brainwashed into believing that Trump is more polarizing still.
Collins didn't win the question segment of the tournament, but the contestant who did — Miss Massachusetts Gabriela Taveras — somehow reworked the question she was asked to make it quasi-political and anti-Trump. The question was "How should Americans traveling abroad should interact with people in other countries?" Taveras's answer? "We as Americans are supporting them and that we are there to help them."