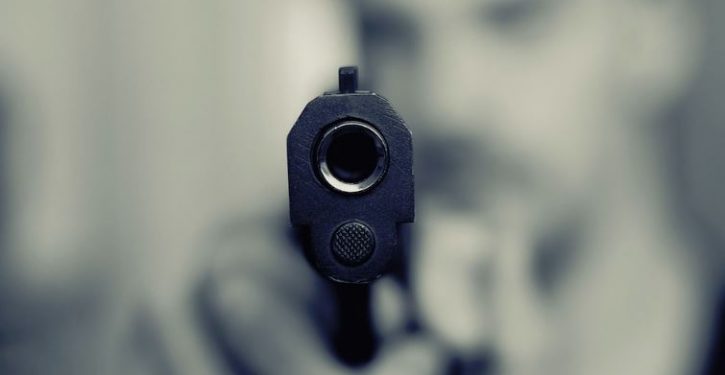 Usually when the Left makes its feelings known about those who oppose unfettered abortion, they utter obscenities. As an example, Rosie O'Donnell in 2015 told a radio host that she'd like to take her menstrual blood and "write, 'you're all assh*less," adding, "I'd like to smear it all over some people's faces."
A Missouri man took a more direct approach when confronted by a pro-life protester outside the Hope Clinic for Women, in Granite City. The suspect, 27-year-old Kevin M. Brooks, was sitting in his car when he was approached by John Ryan, who offered him a copy of the "Defenders of the Unborn" flyers he was handing out on to passersby.
Brooks responded by lifting his gun so Ryan "could see it was there." Brooks was subsequently arrested and charged with aggravated unlawful use of a weapon.
According to the St. Louis Post-Dispatch, Brooks insists he did nothing wrong, telling reporters:
If I thought I had done something illegal, I could've left. I could've hid the gun, I could've done a number of things. I thought I was well within my rights.
Court documents identify the rifle as a Hi-Point model 995. The weapon was "loaded, uncased and immediately accessible," resulting in the charge, police said. Brooks insists the authorities are wrong. "To say that they found a loaded gun in the car is an absolute lie. The gun was not loaded," he maintains.