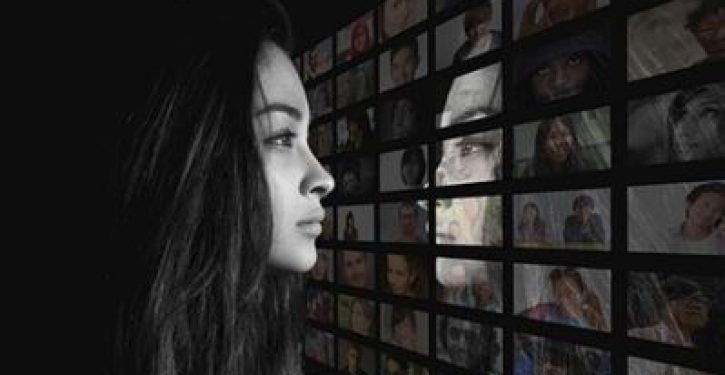 Lately, as invariably happens after stories emerge in which a person of color is accused of racism, the hashtag #ReverseRacism has been trending on Twitter. Almost all the posts that include the hashtag argue that reverse racism doesn't exist — that it can't because black people cannot be racists.
This bit of fiction became prominent during the Obama presidency, to excuse the beatings inflicted on lone white people by mobs of blacks in cities across America. These attacks became so commonplace that authorities in Cincinnati refused to investigate a particularly savage black-on-white beating as a hate crime.
The liberal media did their part to promote this myth by omitting the race of the perpetrators when reporting these incidents — a habit they have retained to this day.
To say that reverse racism doesn't exist is to give blacks license to call Italians "garlic noses" (as former Obama pastor Jeremiah Wright did in one sermon) and use any other racial slur with impunity.
Yet, I'm going to do precisely that: I'm going to submit here and now that there is no such thing as reverse racism. But not the for reason cited at the outset.
Rather, my objections to the term are twofold. First, the qualifier reverse is superfluous and misleading, suggesting that all acts of racism committed by blacks and other minorities are reactionary. They are not. The black man who punched a white total stranger in the face in Manhattan last week had no provocation whatsoever. He struck the other man because of the color of his skin. That is out-and-out bigotry, plain and simple.
Which leads me to my second problem, and that is with the word racism itself. The term didn't exist before the mid-twentieth century, entering the language around the time the nation was developing a heavy conscience over past injustices to blacks. Perfectly good terms for racial hatred already existed in words like bigotry, discrimination, and prejudice. Racism became the preferred term of the Left because it had the suffix -ism. This was also a period when sociologists were coining all manner of -ism words to give quasi-scientific names to societal ills. Feminism was another that has remained popular.
The preference for racism over the extant words lay in its definition, which is a "belief in the superiority of one race over another." There is no mention of prejudging or generalizing about a person based on superficial qualities of members of the group to which he belongs. Racism is also too restrictive in that it focuses attention exclusively on racial hatred and away from hatred directed toward other groups, such as religions.