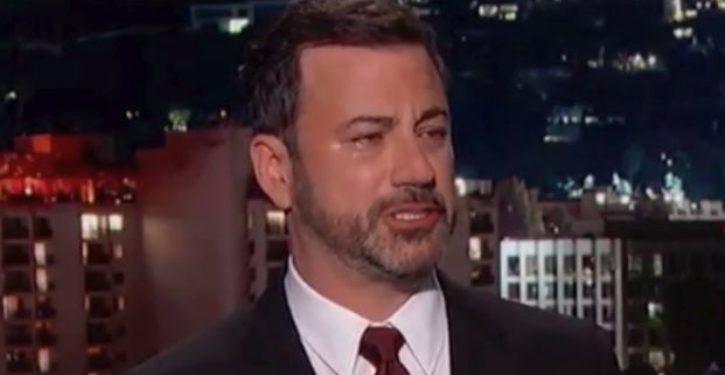 "Your time signing checks in our blood is up. We're coming for your money. We're coming for your puppets. And we're going to win."
So reads in part a letter sent Friday to NRA Executive Vice President Wayne LaPierre by members of the NoRA, an acronym for "No Rifle Association."
The Hill writes, "The campaign, according to organizers, is a 'non-partisan coalition of activists, artists, celebrities, writers, gun violence survivors, and policy experts.'" But the names of its most prominent members read like a Who's Who of far-left mouth breathers: Alec Baldwin, Julianne Moore, Debra Messing, Jimmy Kimmel, Michael Moore, Amy Schumer, and — drum roll — kid activist David Hogg.
An article on the initiative at Time, which also includes an embedded copy of the letter, states that NoRA has raised more than $25,000 since February. But a sum that puny could have easily from the pocket of any one of the Tinseltown types listed.
Trending: Feinstein in deep doo-doo over confrontation with young climate alarmists over GND
The Hill indicates that NoRA has a website, a link to which the article's writer, Judy Kurtz, cleverly omits and a search for which on Google comes up empty. According to Kurtz, the website makes a threat:
We're going to show up at the NRA convention in Dallas and make them wish they stayed home.
Imagine: A bunch of Hollywood pansies taking on a convention center filled with some 70,000 armed defenders of the Second Amendment. It should be fun to watch.
For your convenience, you may leave commments below using either the Spot.IM commenting system or the Facebook commenting system. If Spot.IM is not appearing for you, please disable AdBlock to leave a comment.