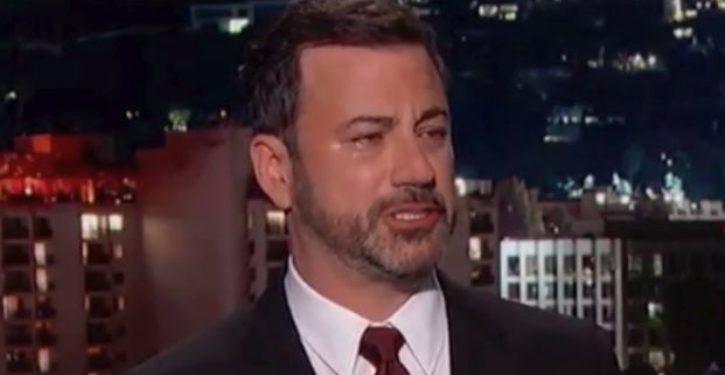 "Your time signing checks in our blood is up. We're coming for your money. We're coming for your puppets. And we're going to win."
So reads in part a letter sent Friday to NRA Executive Vice President Wayne LaPierre by members of the NoRA, an acronym for "No Rifle Association."
The Hill writes, "The campaign, according to organizers, is a 'non-partisan coalition of activists, artists, celebrities, writers, gun violence survivors, and policy experts.'" But the names of its most prominent members read like a Who's Who of far-left mouth breathers: Alec Baldwin, Julianne Moore, Debra Messing, Jimmy Kimmel, Michael Moore, Amy Schumer, and — drum roll — kid activist David Hogg.
An article on the initiative at Time, which also includes an embedded copy of the letter, states that NoRA has raised more than $25,000 since February. But a sum that puny could have easily from the pocket of any one of the Tinseltown types listed.
Trending: Divide-istan: A little straight talk about the idea of breaking up the U.S.
The Hill indicates that NoRA has a website, a link to which the article's writer, Judy Kurtz, cleverly omits and a search for which on Google comes up empty. According to Kurtz, the website makes a threat:
We're going to show up at the NRA convention in Dallas and make them wish they stayed home.
Imagine: A bunch of Hollywood pansies taking on a convention center filled with some 70,000 armed defenders of the Second Amendment. It should be fun to watch.